'Sister Wives' Patriarch Kody Brown Reveals Reason Why He Divorced One Wife To Marry Another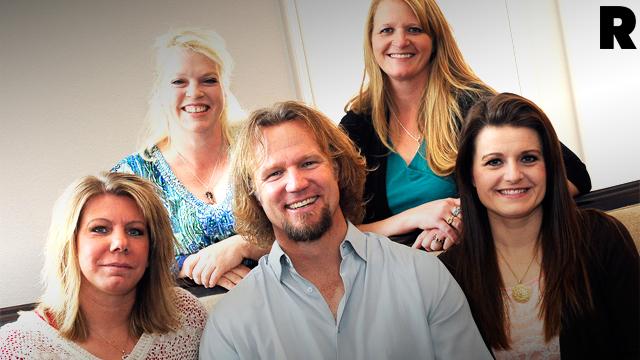 Polygamist patriarch Kody Brown has broken his silence over the decision he made to divorce his first wife and marry his younger fourth wife after RadarOnline.com broke the news about their controversial situation.
The Sister Wives star was legally wed to Meri and only spiritually married to Christine, Janelle and Robyn, but Radar revealed the bombshell news that he recently divorced Meri and is now married to Robyn.
Article continues below advertisement
"We have chosen to legally restructure our family," the Browns said in a statement on Wednesday, their first comment about their family choice since Radar uncovered their unconventional divorce and remarriage.
"We made this decision together as a family. We are grateful to our family, friends and fans for all their love and support."
The Browns, who have fought to have polygamous marriages declared legal in their home state of Utah, now reside in Nevada, where the divorce and remarriage occurred.
As Radar previously reported, Kody and Meri filed for divorce jointly on September 12, 2014, and it was made official just two weeks after that.
Kody was technically a single man for the next few months, but on December 5, 2014, he applied for a wedding license with Robyn, his fourth and newest wife, who joined the family in May 2010.
Kody and his wives have 17 children, with 14 biologically Kody's and three from Robyn's previous marriage.
What do you think about the Brown's decision to "legally restructure" their family? Sound off in comments below.