Party Monster! Kourtney & Scott At War Over New Year's Eve Bash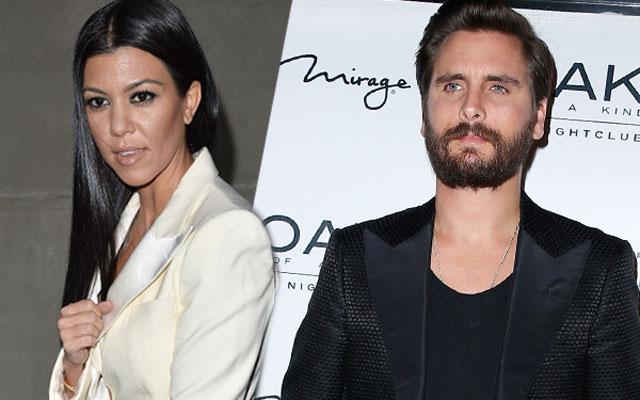 Keeping up with the Kardashians bad boy Scott Disick is ditching his family once again this weekend to host a wild New Year's Eve bash in Las Vegas. And RadarOnline.com has learned from a source close to the family that it could be the last straw for his troubled relationship with baby mama Kourtney Kardashian.
Disick, 32, is scheduled to ring in the new year at 10ak inside the Mirage Hotel and Casino in Sin City and, according to the insider, "He begged Kourtney to go."
Article continues below advertisement
"Kourtney and Scott have spent every single New Year's Eve together since they became a couple," said the source. "He told her that the only reason that he is doing this gig is because he could not stand to be at home while she goes out and has fun."
"But as of right now, Kourtney is not going to go with Scott to Las Vegas to support him," the source told RadarOnline.com. "Honestly, she wants nothing to do with this party."
As RadarOnline.com previously reported, the father of Mason, 5, Penelope, 3 and one-year-old son Reign suffered incredible loss this past year.
After cheating on his longtime girlfriend during another epic bender on drugs and alcohol this past summer, Disick has tried relentlessly to win back the love of his hot-bodied ex.
Unfortunately for Disick, who claims to have been sober since checking out of treatment in the beginning of November, it seems to be too late.
MORE ON:
Keeping Up With the Kardashians
Article continues below advertisement
On Monday, Kardashian, 37, posted a very cryptic message on her Instagram, which read, "The prettiest smiles hide the deepest secrets. The prettiest eyes cried the most tears and the kindest hearts have felt the most pain."
And according to the source, "She obviously wanted Scott to read this. She always said that he has the prettiest eyes and smile, which is why she chose him to father her kids."
"Kourtney has such a kind heart," said the source, adding, "but he has caused her so much pain."
Do you think that Kourtney Kardashian should join Scott Disick in Las Vegas this coming weekend? Tell us your thoughts in the comments below.