Kardashian New Year's Eve Shocker: They All Stayed In! Times Have Changed For Kim, Kourtney & Khloe Who Chose To Celebrate At Home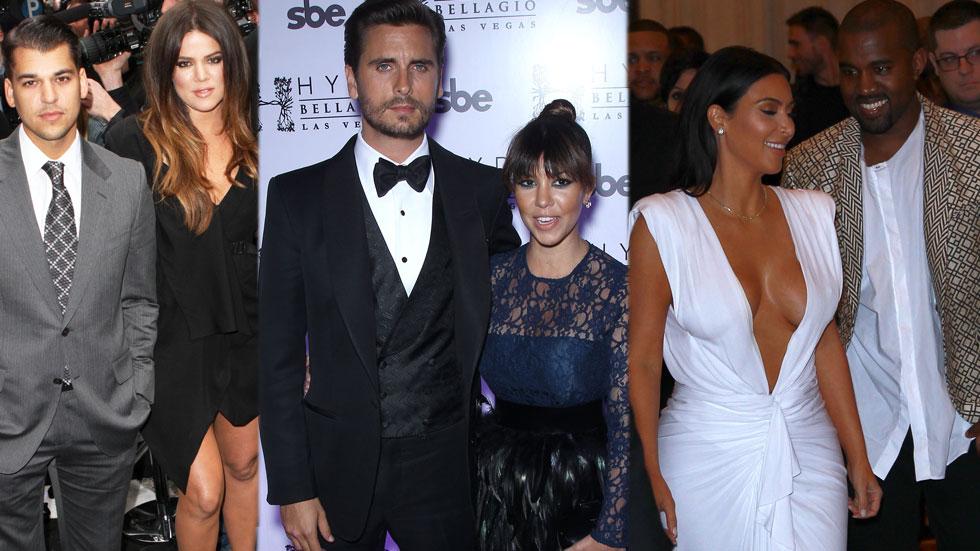 It looks like the Kardashians are turning over a new leaf for 2015. Instead of raking in money with a New Year's Eve club appearance, Kim, Kourtney and Khloe all celebrated quietly at home!
"The Wests are cooking, watching movies and just relaxing tonight. Best way to ring in the new year! Hope you all are safe and having fun," Kim wrote on Twitter. She also took the time to deny rumors that she is pregnant and that she and Kanye are having marital problems.
Article continues below advertisement
On Instagram, Kim posted a photo of husband Kanye West and baby North West to promote the release of Kanye's collaboration with Paul McCartney on "Only One."
"Everyone asks me what my favorite Kanye song is. It's Only One. Kanye felt like his mom was singing thru him to our daughter. This song makes me cry every time I hear it. He releases it at midnight tonight on iTunes."
http://instagram.com/p/xTX9SbuS33/?modal=true
Meanwhile, Kourtney and her baby daddy boyfriend Scott Disick had a slumber party at their house. "I couldn't be happier than spending New Year's Eve with my three favorite boys and precious little girl at home in our pajamas," Kourtney wrote on Instagram. "Wishing everyone a healthy and happy, present and fulfilling 2015!
She even gave Disick a special shout-out by way of an old NYE party pic. "Happy New Year to the love of my life! #blessed."
http://instagram.com/p/xTL7m8E1rB/?modal=true
Disick reciprocated by posting a similar pic writing, "Happy new year doll! Love u more and more everyday."
And lastly, Khloe shared a throwback pic of her and her "best friend in the entire world," brother Rob. Khloe says they watched Gone Girl.
http://instagram.com/p/xTibjShRrA/?modal=true