Exclusive
It's A Wrap! Stressed Kourtney Kardashian & Scott Disick 'Done Having Kids'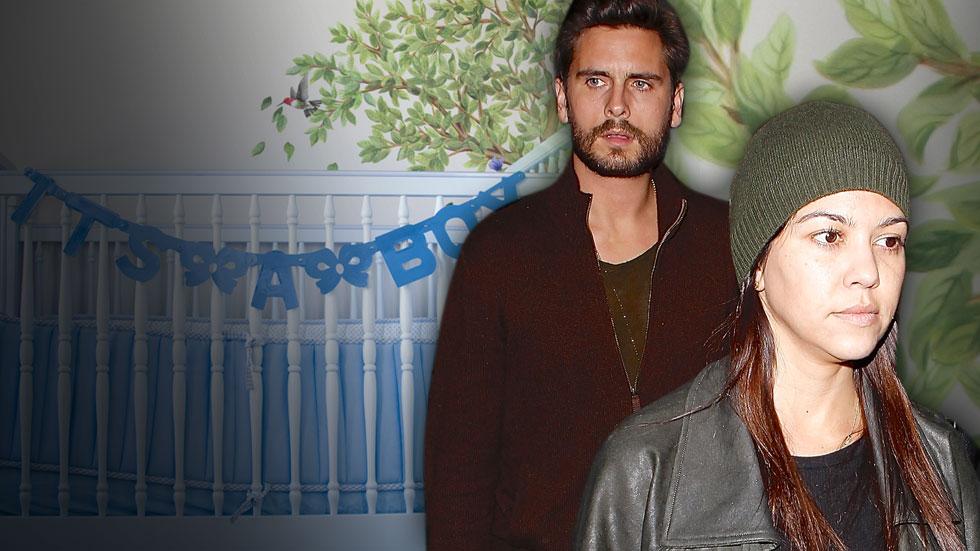 Kourtney Kardashian won't be keeping up with the Kardashians when it comes to having kids. Though her mom Kris Jenner topped out at five children, RadarOnline.com has learned that Kourtney and baby-daddy Scott Disick have decided to call it quits at three.
"They are totally in love with their new little boy but they said that they are done having any more children," an insider tells Radar. "Kourtney is actually looking into getting her tubes tied as soon as she can."
Article continues below advertisement
On Dec. 21, the new mother took to her Instagram to share the newborns son's name, Reign Aston Disick, along with the caption, "Madly in love with my little Reign Aston Disick"
Although Disck, 31, and Kardashian, 35, have yet to share a face photo of the infant, Radar reported that there is currently a bidding war between several media outlets over the baby's first photo.
"Scott could not be any happier right now that he has two sons and a baby girl," the pal says, referring to the unmarried couple's 5-year-old son, Mason, and Penelope, 2. "He has told Kourtney it's a man's house now and she and Penelope are totally outnumbered."
However, the insider tells Radar, "Scott has not had a drink in weeks now. Seriously."
Do you think that Kourtney Kardashian and Scott Disick should have more children? Let us know in the comments below.
Watch: Kourtney tries to talk to Scott about what she should do with his parents' things