Exclusive
Million-Dollar Baby? Kourtney Kardashian & Scott Disick Nesting With Newborn As Bidding War Erupts Over First Photos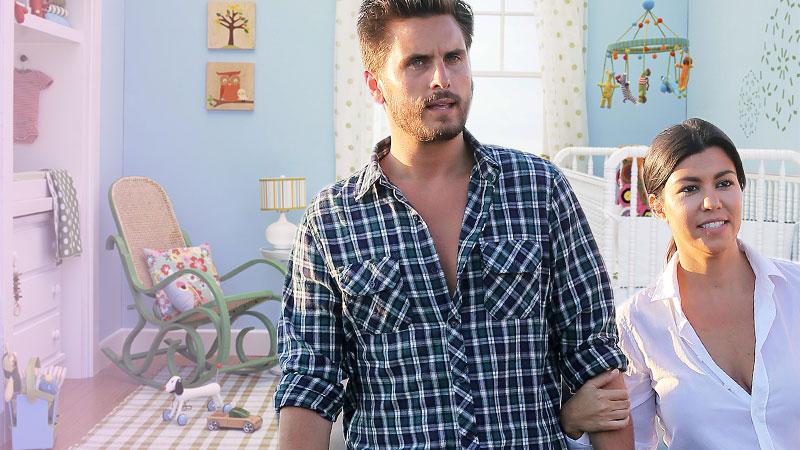 Kourtney Kardashian and three-time baby-daddy Scott Disick finally have a bright spot amid their relationship issues – a brand new baby boy! But their happy family nesting time has already been interrupted by the usual Kardashian money-making machine, RadarOnline.com has learned. According to a source, there's a fierce bidding war under way for the child's first baby photos.
"There is already a bidding war going between magazines for the exclusive first photos of the child," an insider told RadarOnline.com.
Article continues below advertisement
Kim's first photo of daughter North West infamously debuted on her mom's ill-fated talk show, Kris, but the family seems to think the new addition could be worth big bucks.
Meanwhile, "Kourtney has not allowed anyone but family to see the boy just yet," the insider says. "He does have a name already. From what we are told, the name has significant meaning to both her and Scott. But they're keeping it a closely guarded secret."
When can the world expect the big debut?
"They are planning on showing him off at Christmas," the source reveals, "because it gives them a minute alone."
The Kourtney & Khloe Take The Hamptons reality family has been silent since the birth of their third child together and, according to the source, there is good reason. After weeks of fighting, they're focusing on their family.
"Scott has been by her side the entire time and has been awesome to her," says the source.
Article continues below advertisement
As RadarOnline.com reported, Disick, 31, and Kardashian, 35, have been at odds lately, as Disicks's post-rehab drinking has put a strain on their already tumultuous relationship.
It seems as the reality father might be having an awakening following the birth of the couple's third child.
"If he is getting drunk it is not around her or around the kids right now," the insider tells RadarOnline.com. "Everyone is hoping that having a third will make him realize exactly what he has."
However, if for some reason, the unhappily unmarried couple does not work out, the newest addition will still be part of the extended Kardashian family.
"Every one of their children already has like three fathers and five mothers as it is," the source says, referring to Kardashian's younger sisters Kim, Khloe, Kendall and Kylie, and mom Kris. "This is going to be no different."
Although the newest Kardashian's older brother, Mason, 5, reportedly "loves that he has a little brother now," two-year-old Penelope "doesn't quite understand it, but she knows that her mom had a baby," the source adds.
Do you think that the newborn is going to bring Kourtney Kardashian and Scott Disick together, or tear them further apart? Let us know below.
Watch: Kourtney Kardashian Tells Scott Disick She Needs Space