Exclusive
Unhappy Holidays: 'Major Problems' For Kim Kardashian As Workaholic Kanye West Tears Family Apart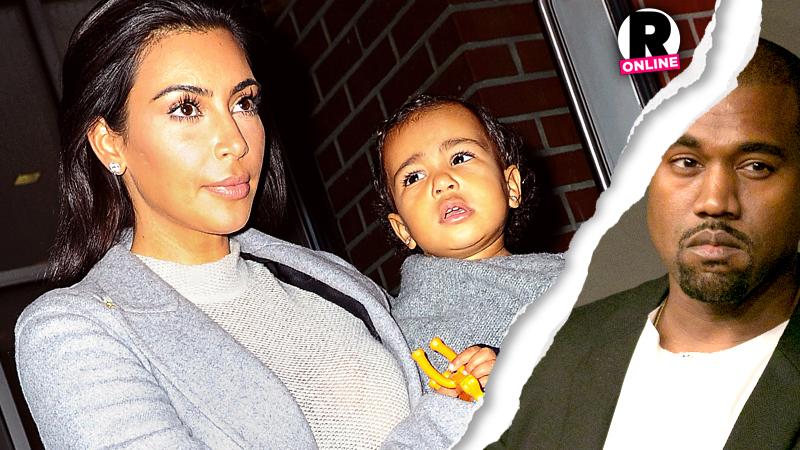 Article continues below advertisement
"Things with Kim and Kanye aren't good behind the scenes. They're just putting on a happy face for the holidays," a source tells RadarOnline.com. "He's never around, that's the problem."
As RadarOnline.com previously reported, Kimye's marriage is turning into a business relationship as West's workaholic ways are wreaking havoc on their supposedly blissful union.
"For the holidays, she's told him he has to take time off for her and the baby and he's not willing to do it and it's causing a rift right now," the source said. "It's been a struggle."
The reality star and the rapper were spotted over the weekend in Los Angeles holding hands and together with baby North in New York City for a photo shoot on Sunday. But only adding fuel to the fighting flames, Kim and North flew back to L.A. solo Monday, while the 37-year-old singer stayed behind.
"When they got married the deal was they would spend time together with the baby," said the insider of one and a half year-old North West, who's celebrating her second Christmas. "But he hasn't kept up that promise. He's super busy and continuing his crazy schedule.
Article continues below advertisement
"Right now for the holidays especially, it was all supposed to be resolved, but it's still causing a major problem," our source added. "They're having a huge fight right now because he's not willing to be with her as much as he promised through the holidays and New Year's."
So in order to be closer to her hubby, the 34-year-old mom caved in and decided to ditch her family with her and North planning to spend the holidays in Paris to appease Kanye, as first reported by RadarOnline.com.
"He's not keeping his end of the bargain and she'd like him to be with the family," continued the source, "and it's not turning out the way she hoped."
Watch: Kim Kardashian and Kanye West take baby North West to dinner in NYC