Exclusive
Trapped! Kris Jenner Forbids Unhappy Kim Kardashian From Divorcing Kanye West, Says Her Career 'Won't Survive' Another Split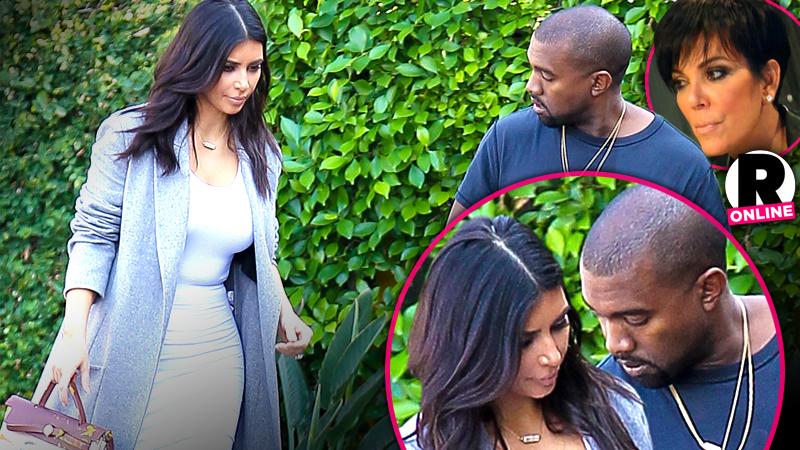 As Kim Kardashian's marriage to Kanye West crumbles, RadarOnline.com has learned that her momager Kris Jenner hasn't exactly been a sympathetic ear. According to insiders, she's forbidden her daughter to divorce the rapper, telling her she needs to keep her fame in focus and avoid another divorce debacle like she had with Kris Humphries!
"Kim told her mom that she and Kanye are arguing and Kris said that she better fix it because her career won't survive another divorce," an insider told Radar. "It was kinda of threat. Kim's career is on top now and she doesn't want her to screw it up."
Article continues below advertisement
As Radar reported, Kardashian's divorce from Humphries after just 72 days of marriage was a public relations disaster, with many accusing the star of faking her marriage for ratings.
But despite Jenner's best intentions to help her daughter avoid going through that again, the source said the momager is really part of the problem between Kardashian and her man.
"Kanye wanted to take over more of Kim's career when they got married and he's started doing that, but Kris won't allow him to have 100 percent control," the insider said. "She wants control and so does he, because he's thinks of himself as a visionary and feels like he sees things differently than Kris."