HUGE Loss For Prince Andrew's Pedophile Pal Jeffrey Epstein In His Quest To Keep Plea Deal Details Under Wraps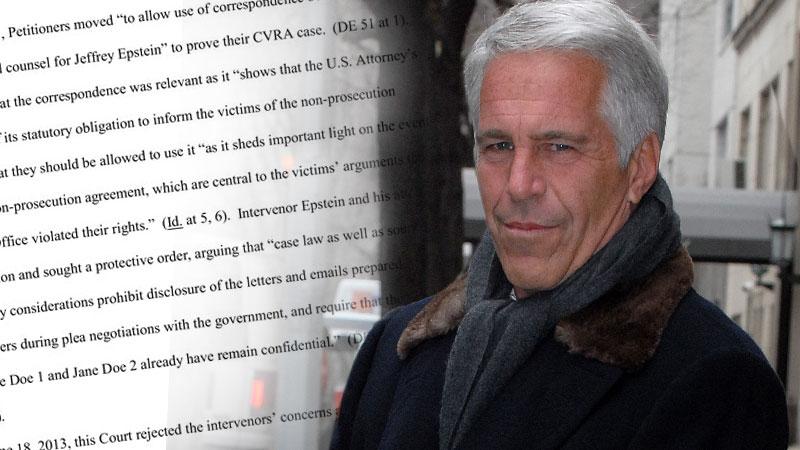 Prince Andrew's pedophile pal Jeffrey Epstein suffered a HUGE legal loss in his quest to keep details of his plea deal sealed.
The U.S. District Court of Florida Wednesday ruled that the wealthy 62-year-old "has not demonstrated that good cause exists" to continue to keep official documentation "of any and all correspondence in this case" confidential, setting up Epstein for potentially-damaging info to be made public.
Article continues below advertisement
An "interest in public disclosure" takes priority over "Epstein's interest" in keeping the info under wraps, the West Palm Beach-based court said.
Read The Court Docs On RadarOnline.com
In anticipation of Epstein appealing, the court ruled that no actions can be taken until after Monday, April 27, which presumably gives the financier ample time to respond to this week's decision. Should Epstein attempt to appeal prior to said date, the plea deal details will continue to remain confidential, pending the appeals court's ruling.
As RadarOnline.com previously reported, the two plaintiffs in the ongoing case against Epstein have looked to have the plea deal details in a July 2007 letter unsealed. Epstein's legal team filed legal docs in opposition in January to prevent the plea deal from hitting the "worldwide media," which they argue would "irreparably harm" them and their controversial client.
One potentially explosive element in the plea deal could be the mention of one of Epstein's big name associates: ex-President Bill Clinton.
Epstein "sex slave" Virginia Roberts has denied ever sleeping with the former commander-in-chief, and is on the record saying she never saw him having sex with anyone else. Her allegations against Prince Andrew were dismissed by a judge earlier this month.
Epstein spent 13 months in custody following his guilty plea to state charges.