NBC Execs Secretly Talking Intervention For Boozy Jimmy Fallon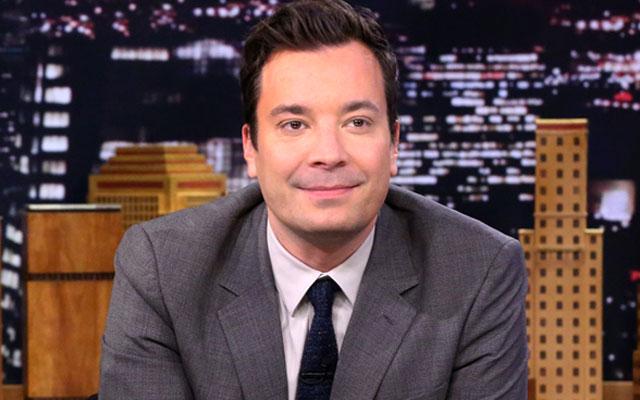 Does Jimmy Fallon have a drinking problem? After his second booze-related injury in just a few month, RadarOnline.com has learned that network execs are concerned.
An insider told RadarOnline.com that NBC Entertainment chief Bob Greenblatt and Tonight Show Executive Producer, Lorne Michaels, "have recently had several very frank and honest conversations about Jimmy. Lorne is extremely protective of Jimmy, obviously. Does Jimmy like to party and have a good time? Absolutely, and there late nights of going out with the crew after the show finishes taping, but it's not every night."
Article continues below advertisement
"Jimmy shows up for work, on time, and is always a professional," the source continued, but there's still growing concern. "The NBC family adores Jimmy, but Bob is monitoring the situation. If he needs to intervene, it will be done."
As RadarOnline.com reported, Fallon's increasing clumsiness is starting to raise eyebrows.
In his latest drinking-related incident, Fallon was in Cambridge, Massachusetts, this weekend accepting the Elmer Award for Excellence in Humor from the Harvard Lampoon when witnesses say that he tripped while holding a bottle of booze and sliced his hand.
"He was definitely drunk," an eyewitness told RadarOnline.com. "At first people thought it was a joke when he fell since he had hurt himself before."
"After he fell, the police helped him up. He immediately started yelling, 'More Jaeger! More Jaeger!'" since he broke the bottle of Jaeger that he was carrying, the source continued. "Eventually someone brought him more Jaeger."
A source close to Fallon insisted, "Jimmy Fallon is totally fine and the conversation between Bob and Lorne didn't happen."
Article continues below advertisement
This weekend, the source continued, "He was celebrating in the organized and planned Harvard Lampoon event in the streets and some girl kneeled down directly in front of him rather abruptly, just as he was turning around. He then tripped over her because he didn't see her. When he tripped over the girl, he fell on glass. At the urgency of the police, who were on site at the celebration, he went to Mass General to be sure there was no glass in his hand. He was checked out, left soon after arriving and returned to the celebration at the Harvard Lampoon Building."
But in June, he nearly lost a finger after a late-night kitchen accident, although his rep insisted the incident was not alcohol-related. And shortly after that, Fallon had to go to the dentist after allegedly chipping a tooth opening a bottle of medicine for his hand.
As RadarOnline.com has reported, Fallon has been a party animal for years. In 2014, he was caught in the middle of a late-night bar fight at notorious East Village dive Niagara. And he's a known fixture on the NYC bar scene.
But the latest injury "wont prevent Jimmy from working, and he will certainly be making jokes about it on the show. There is a lot of pressure with the job and he just likes to let loose and blow off a little steam," the source added.
UPDATE:
A source close to Fallon told RadarOnline.com, "This incident, a minor cut that requires a band-aid, was absolutely not alcohol related. It was unfortunate that a young woman caused him to fall, by kneeling in front of him as he was moving, but it was an accident. The Jaeger bottle was part of the festivities organized by Harvard Lampoon that was handed to him during the light show."