Jimmy Fallon Rushed To Hospital Again -- Alcohol To Blame?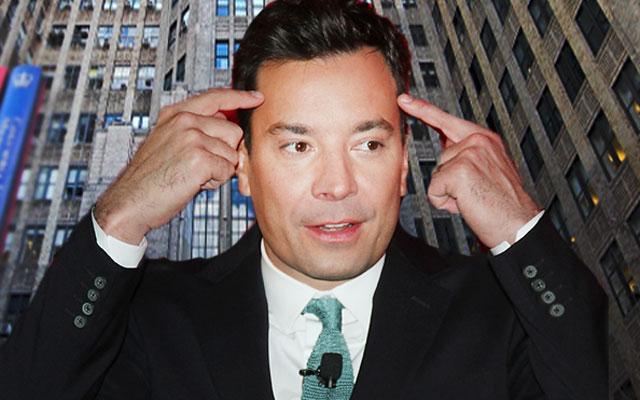 Comedian Jimmy Fallon is recovering this morning after a nasty fall last night sent him back to the hospital after a summer of unfortunate mishaps.
Fallon was in Cambridge, Massachusetts accepting the Elmer Award for Excellence in Humor from the Harvard Lampoon when witnesses say that he tripped over a fan while holding a bottle of booze. "It was all part of the celebration in the street," a source told People. "Some random girl kneeled down in front of him abruptly as he was turning around and he tripped over her because he didn't see her."
Article continues below advertisement
A fan captured video of the fall, which led to Fallon being rushed to Massachusetts General Hospital.
https://instagram.com/p/9PifW6Cw_3/?taken-by=cryan__ryan
The same fan captured a photo of the bottle of Jaegermeister that Fallon had been holding at the time of his fall, captioning the picture, "I have the bottle that took down #jimmyfallon"
https://instagram.com/p/9Pi7i7Cwwn/?taken-by=cryan__ryan
Despite his pain, the comedian did not let his injuries prevent him from enjoying the rest of the event festivities. After his trip to the hospital, he was seen addressing the Lampoon and thanking Harvard for its hospitality
https://instagram.com/p/9Po494iw8P/?taken-by=cryan__ryan
However, his triumphant return to the party did not mean he made it through the incident unscathed -- he is now sporting a large bandage on his right hand as well as his left.
https://instagram.com/p/9RBGscxDd8/
This is not the first time that booze has led to injury for Fallon. As RadarOnline.com reported, the comedian was rushed to the hospital earlier this summer after a kitchen accident led to the near-amputation of his left ring finger after a night of drinking. After hours of surgery, doctors were able to save his finger, but he was forced to take two weeks off from taping the Tonight Show. Then, shortly after the incident, the accident prone star had to seek medical attention yet again after chipping his tooth opening a bottle of medicine for his hand.
Get well soon, Jimmy Fallon!