Janice Dickinson's Shocking Diagnosis: 'I Have Breast Cancer'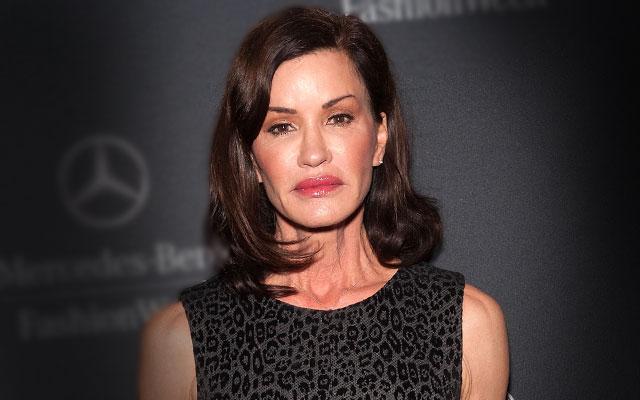 Legendary supermodel Janice Dickinson shared heartbreaking news this morning, telling The Daily Mail in an exclusive interview that she's battling breast cancer.
"Just two weeks ago I was diagnosed with breast cancer," the 61-year-old said, fighting back tears. "It's hard for me to say this, but I have been diagnosed with breast cancer."
According to the publication, Dickinson's cancer was first detected on March 12 after a doctor found a lump on her right breast during a routine examination.
Article continues below advertisement
"It's still quite shocking. Today I got very scared. I just get very scared and it hit me," she shared. "But I am not going to let that define me, the fear. I'm going to get through this, I'll be just fine kiddo."
Watch the Video on RadarOnline.com:
Since the diagnosis, Dickinson admits she's become withdrawn.
"I went into a world of fantasy, kind of a world of process, I kept saying to myself, 'you're just processing this,'" the former America's Top Model judge, known for her exuberant personality, explained. "You can't be brave and fierce and all the things that people know you from — reality television, from the fashion industry, from being the world's first supermodel, from being a judge, from being a writer, a photographer, from being an AIDS activist."
To make matters worse, the famed model found herself in the midst of Bill Cosby's sexual abuse scandal in recent months, even taking legal action against the comedian over claims that he assaulted her decades prior.
But Dickinson, who lost her mother to cancer, remains courageous regarding her current health battle, mostly for her children and grandchild.
"Don't feel sorry for me, this is not a pity party, I'm Janice Dickinson and I'm gonna stick around for a long, long time, you ain't getting rid of me yet," she poignantly concluded the interview.