Courtroom Battle! Janice Dickinson Demands Cosby Sex Abuse Pay-Off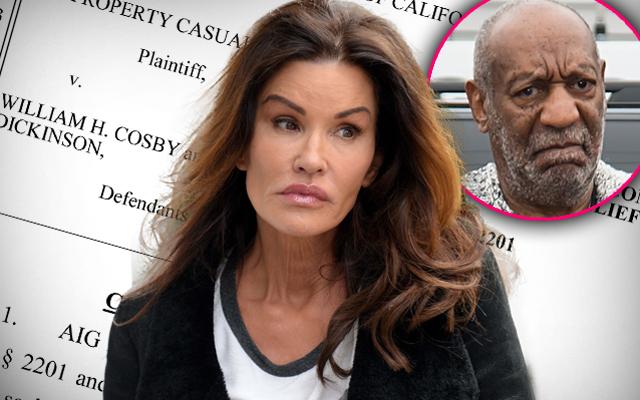 Janice Dickinson wants to get paid! RadarOnline.com has learned she has formally asked a Los Angeles judge to hold Bill Cosby's insurance company responsible for any financial award or settlement in her defamation lawsuit against the disgraced comedian.
Dickinson wants millions from Cosby, and AIG is arguing that she shouldn't get a cent from them, because the allegations involve sexual assault, which isn't covered under terms of the comedian's policies.
Article continues below advertisement
In legal documents filed on February 1, Dickinson's lawyers state, "Janice Dickinson denies that the PEL Policy does not provide coverage for the claims in asserted in Janice Dickinson v. William H. Cosby, Jr.
"The claims asserted by Dickinson against Cosby consist only of defamation, false light and intentional infliction of emotional distress in light of certain defamatory statements made by Defendant Cosby. Defendant Dickinson has not asserted claims for 'sexual misconduct' to which an exclusion may apply under the policies at issue."
Dickinson, 60, previously claimed the comedian drugged and raped her back in 1982, alleging that the two were in a Lake Tahoe hotel room when she was assaulted in an unconscious state. Cosby publicly denied her claims, calling her them "fabricated and … an outrageous defamatory lie." In response, she sued him for defamation and emotional distress.
The insurance company says that Cosby's policies with them do not cover him in any lawsuit arising from sexual molestation, misconduct or abuse.
They want the judge to sign off on an order which states they are not liable to cover any damages for Cosby, 78, in the lawsuit filed by Dickinson.