Exclusive
EXCLUSIVE: Janice Dickinson "Extremely Sick" During Detox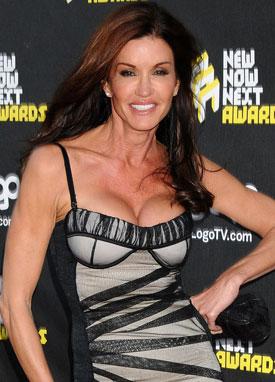 Janice Dickinson was "extremely sick," while going through detox during the first week of filming Celebrity Rehab 4, a source close to Dickinson tells RadarOnline.com exclusively.
"Janice got extremely ill at the beginning of filming as she was going through a very intense detox," the source said. "Janice worried Dr. Drew and the staff at the Pasadena Recovery Center because of how violently sick she was. Janice got through it, and absolutely made tremendous strides."
Article continues below advertisement
She was detoxing from multiple substances, RadarOnline.com learned.
Janice clashed repeatedly with fellow cast member Rachel Uchitel. "There was no love between Rachel and Janice," the source said. "Janice thought Rachel was using the show to further her 15 minutes of fleeting fame."
Graduation for Celeb Rehab 4 was held on Monday night in Pasadena, California at Cal Tech. The source added: "Janice isn't continuing treatment in another facility as several other cast members are. However, Janice is following the outpatient care plan that was given to her by Dr. Drew and staff members.
"Janice is actually asking for more help, going above and beyond what was recommended she do."
Celebrity Rehab 4 is scheduled to premiere in October on VH-1.