Presidential Election 2016
Russian Government Caught Infiltrating US Servers — Was Trump A Target?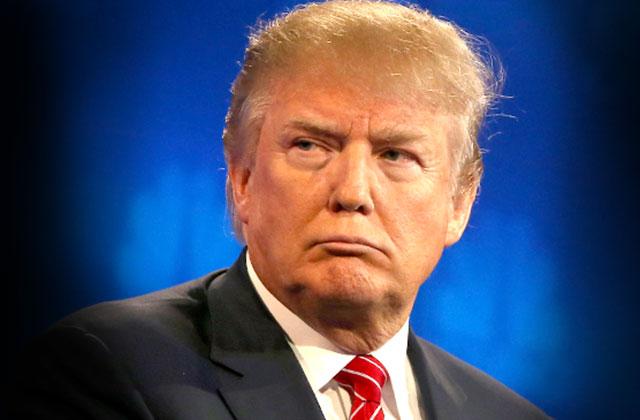 Donald Trump started his 70th birthday today with bad news: According to new reports, Russian government hackers have infiltrated the Democratic National Convention's servers, and have accessed a database full of opposition research on the presumptive GOP nominee.
Though no financial or personal information was stolen, the hackers compromised the DNC system enough that they were able to obtain email and chat traffic and maintained access for approximately one year. U.S. officials said that the networks of Donald Trump and Hillary Clinton were targeted, though details remain hazy.
Article continues below advertisement
The Washington Post reported that a Russian Embassy spokesman had "no knowledge of such intrusions."
The Washington Post had previously reported that the DNC had noticed suspicious activity in April, when CEO Amy Dacey received a phone call about unusual network activity.
Based on the report, the infiltration is not the work of criminal hackers, but an example of Russian interest in U.S. politics. It's a way for the Russian government to understand "the policies, strengths and weaknesses of a potential future president — much as American spies gather similar information on foreign candidates and leaders," The Washington Post wrote.
Robert Deitz, a former Central Intelligence Agency Senior Counselor and former general counsel at the National Security Agency told The Washington Post, "The purpose of such intelligence gathering is to understand the target's proclivities."
He went on to say that "Trump's foreign investments, for example, would be relevant to understanding how he would deal with countries where he has those investments." The intrusion helps Russians understand the style in which Trump would negotiate if elected.
Article continues below advertisement
DNC chairwoman Debbie Wasserman Schultz said the DNC moved as quickly as possible to block the hackers and secure the network. "The security of our system is critical to our operation and to the confidence of the campaigns and state parties we work with," she said.
Trump has had a particularly interesting relationship with the Russian government over the last year. President Vladimir Putin recently praised the billionaire for being "tremendous," "very bright," and "talented without any doubt." Trump returned the praise saying it was an "honor" to be complimented by a "man so highly respected within his own country and beyond."