Donald Trump Demands Obama Resign After Orlando Shooting Comments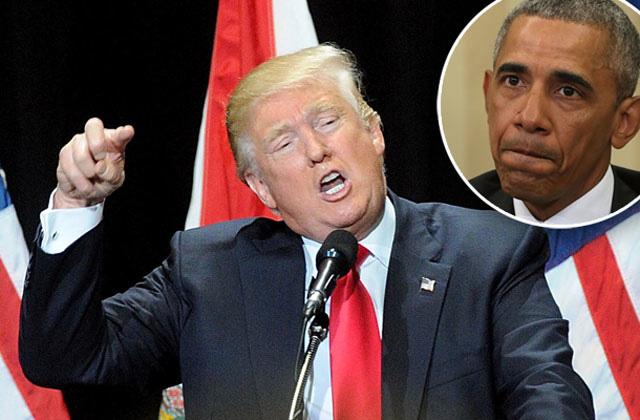 Article continues below advertisement
In addition to slamming Obama, Trump bashed Hillary Clinton as well, insisting that if she couldn't "say the two words 'Radical Islam' she should get out of this race for the Presidency."
Trump repeated his sentiments on Twitter writing, "Is President Obama going to finally mention the words radical Islamic terrorism? If he doesn't he should immediately resign in disgrace!"
The presumptive GOP nominee insisted that the U.S is full of "weak" leaders and that horrifying tragedies will only continue unless policy changes. Trump vowed to "protect and defend all Americans" and wrote "we are going to make America safe again and great again for everyone."
Article continues below advertisement
On Monday Clinton responded to Trump used the term radical Islam, but with reservations.
"Look, I think Trump, as usual is obsessed with name calling and from my perspective, it matters what we do, not what we say. It mattered that we got bin Laden, not the name we called him," Clinton said. "But if he is somehow suggesting I don't call this for what it is, he hasn't been listening. I have clearly said that we face terrorist enemies who use Islam to justify slaughtering innocent people. And, to me, radical jihadism, radical Islamism, I think they mean the same thing. I'm happy to say either, but that's not the point."
The presumptive Democratic nominee emphasized that Americans should not vilify Islam or "declare war on an entire religion" because it's "dangerous and it plays into ISIS' hands."