Exclusive
Death Threats! Suicide Attempt Allegations! Danielle & Mohamed's Police Calls EXPOSED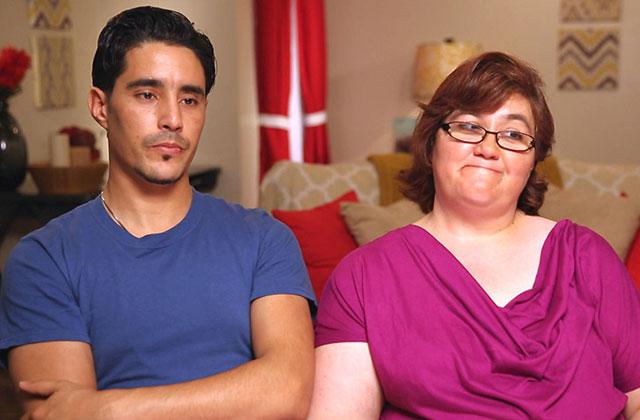 Viewers watched the demise of Danielle Mullins and Mohamed Jbali's marriage on 90 Day Fiance, but what wasn't caught on camera were the explosive police calls made throughout their toxic romance. Police reports obtained by RadarOnline.com reveal exclusive details on death threats, suicide attempt accusations and other shocking claims.
In an investigation report obtained from the Sandusky Police Department, Mohamed called officers on April 29, 2015 because his stepdaughter Kylee threatened to harm herself.
Article continues below advertisement
According to the report, the dispute began when Mohamed confronted Kylee for touching his laptop.
"During their argument, Mohamed said he heard Kylee mention that she wanted to harm herself at which time he decided to call the police because he believed Kylee might be suicidal."
When officers spoke with Danielle's daughter, she explained she is not suicidal.
"Her statement was, 'You probably would not care if I was dead,'" the report read. "Kylee said her statement did not mean that she wanted to harm herself. Kyle was upset because the computer also belongs to her mother, Danielle Jbali, and Danielle told Kylee it was alright to use the computer."
Danielle's other daughter, Faith, defended Kylee, explaining how Mohamed tends to "exaggerate" his words.
"Faith told me there has been tension in the household and Danielle is in the process of trying to divorce Mohamed," the report continued. "Danielle told me that the entire problem in the household revolved around Mohamed being in control and using Danielle's money which causes tension."
Danielle refused to speak to officers about the dispute, as she claimed to be "too upset."
Article continues below advertisement
Police took no action at the time.
But another dispute only months before on January 6, 2015 left Mohamed scared for his life!
Mohamed went down to the police station to report threats made by Danielle's son and two brothers after he fought with Kylee over having pets in their animal-free apartment.
"Kylee told Mohamed she heard her brother, Cory Mullins, and uncle, Jamie Mullins, saying they wanted to kill Mohamed," the report read. "Mohamed stated he has also been receiving unwanted Facebook messages from Danielle's other brother, Jeremiah Mullins."
Despite the threats, he told police that he felt "safe" in his home.
The incidents are just two out of the eight police reports filed by police after Mohamed contacted them. Others include Mohamed accusing Danielle of opening a DirectTV account in his name, her family destroying his clothes and other shocking allegations.
On the 90 Day Fiancé reunion, Danielle revealed her husband had called the police on her multiple times.
Do you think their marriage will withstand all the drama? Tell us in the comments!
We pay for juicy info! Do you have a story for RadarOnline.com? Email us at tips@radaronline.com, or call us at (866) ON-RADAR (667-2327) any time, day or night.