Drugs! Affairs! 10 Secret Signs Angelina Jolie & Brad Pitt Were Headed For Divorce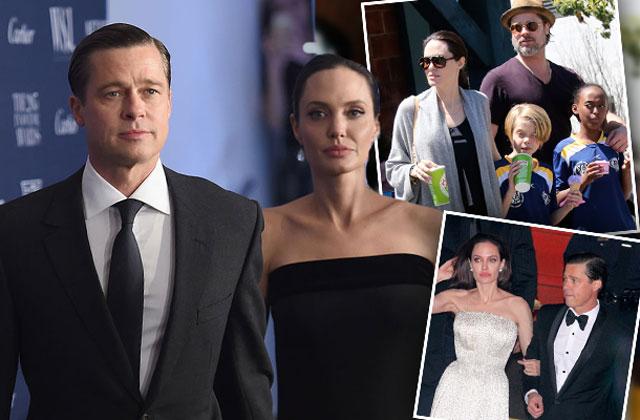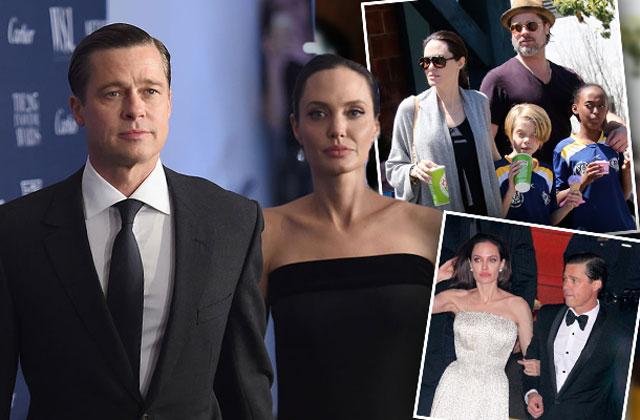 Angelina Jolie filing for divorce from Brad Pitt is rocking Hollywood to its core. But were there signs the couple was headed for a split before the filing? Go inside their final years together to find out how tumultuous their marriage really was.
Article continues below advertisement
Brad Pitt and Angelina Jolie arrive at the 'By the Sea' premiere in L.A.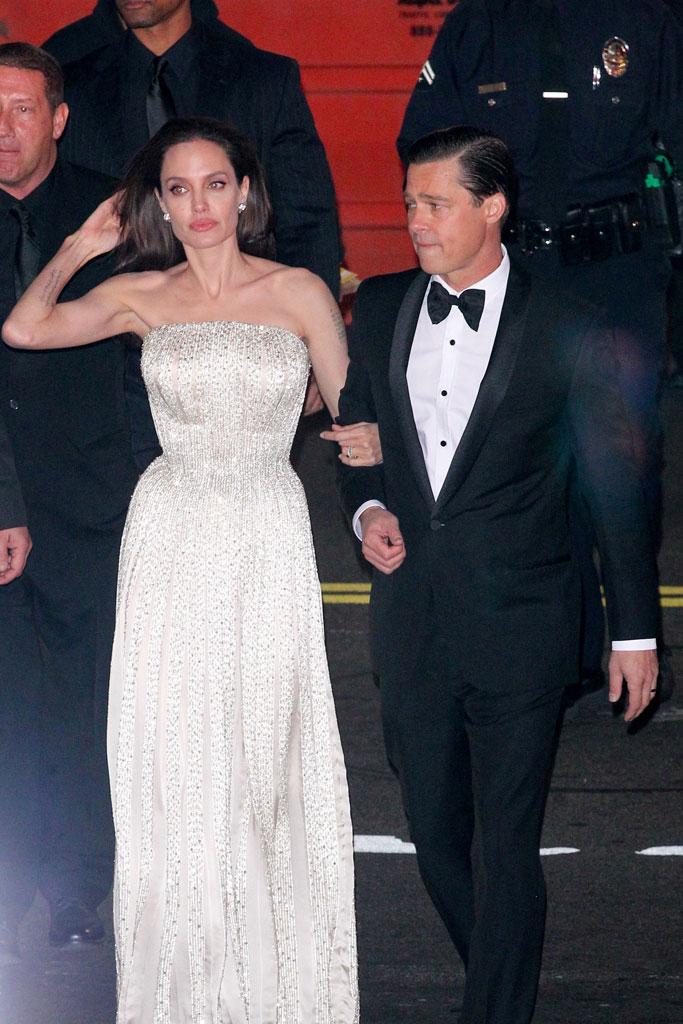 Although the couple lived a lavish lifestyle, money tore apart their union. "She was refusing to sign up for the lucrative lead role in the Maleficent sequel even though it will bring in cash they desperately need," a source told RadarOnline.com of the actors, who have been "overspending for years." "She really wanted to avoid doing it so she can focus on her documentaries and charity work." Her decision upset her now-estranged husband, who claimed their family isn't an a position to turn down a "$30 million-plus paycheck." https://radaronline.com/celebrity-news/brad-pitt-angelina-jolie-money-fights-maleficent-sequel/
Brad Pitt and Angelina Jolie seen arriving at the Four Seasons Hotel in New York City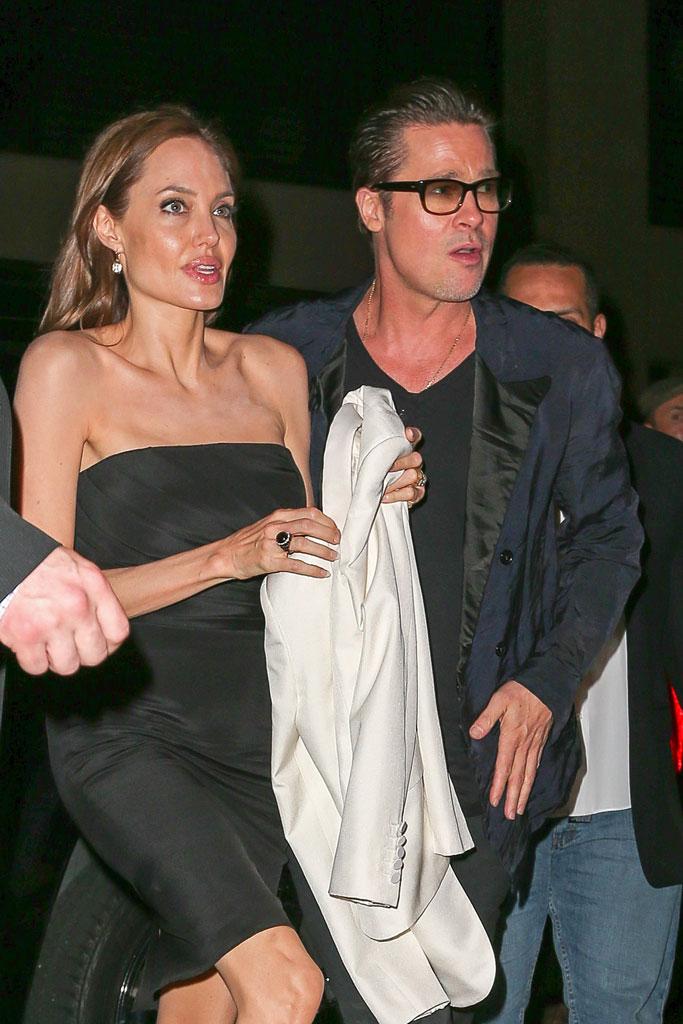 The A-list actress reached an all-time low of 79 pounds in April, The National ENQUIRER reported. Jolie ignored her husband's desperate pleas for his wife to get help. The actor was reportedly "at the end of his rope" regarding his wife's weight loss. "Brad has done everything to get Angie to focus on her health and well-being," a source told The ENQUIRER. "He's watched in despair as Angie sometimes goes all day without eating a solid meal and watched as well as she sometimes slept in to the late afternoon because she doesn't have the energy to get out of bed."
Article continues below advertisement
WSJ. Magazine 2015 Innovator Awards – Arrivals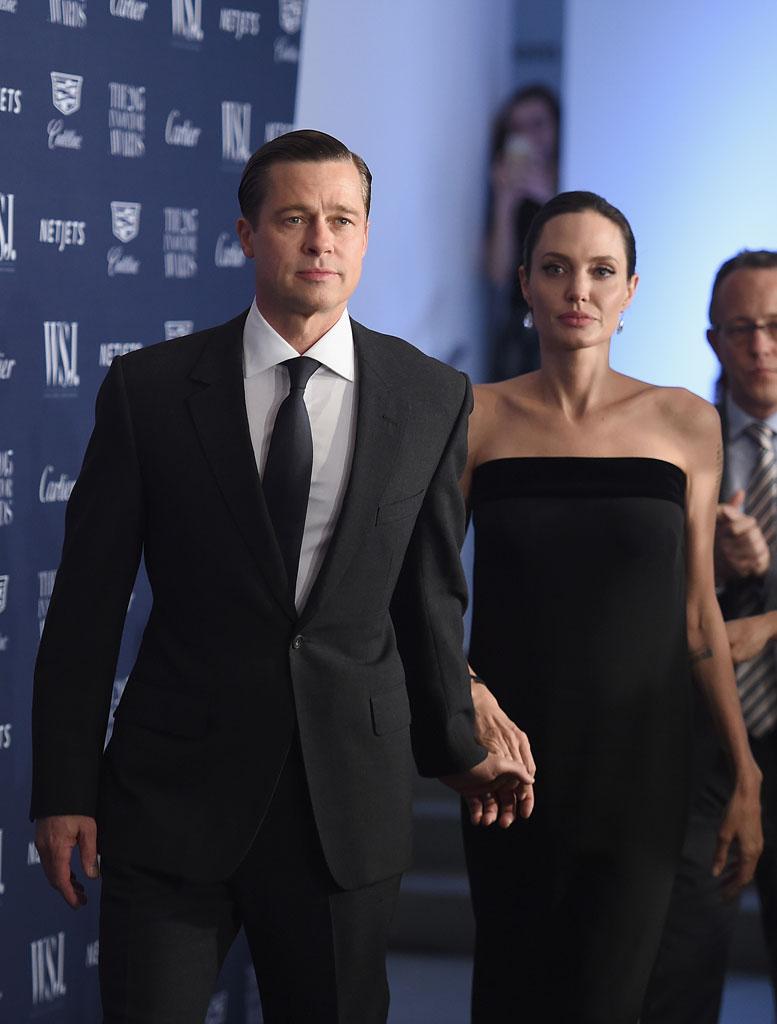 Did Angie's drug-fueled past come back to haunt her? The ENQUIRER exposed Jolie's wild side when a video was released of the mother-of-six hanging out in a New York City drug den. "Her face looked gaunt and she had needle marks all over her arms," her alleged former drug dealer Franklin Meyer said of the video. As RadarOnline.com readers know, Jolie has been open about her past drug addiction to heroin.
Article continues below advertisement
Angelina Jolie looks striking in a pastel blue dress as she and Brad Pitt arrive at a theater in NYC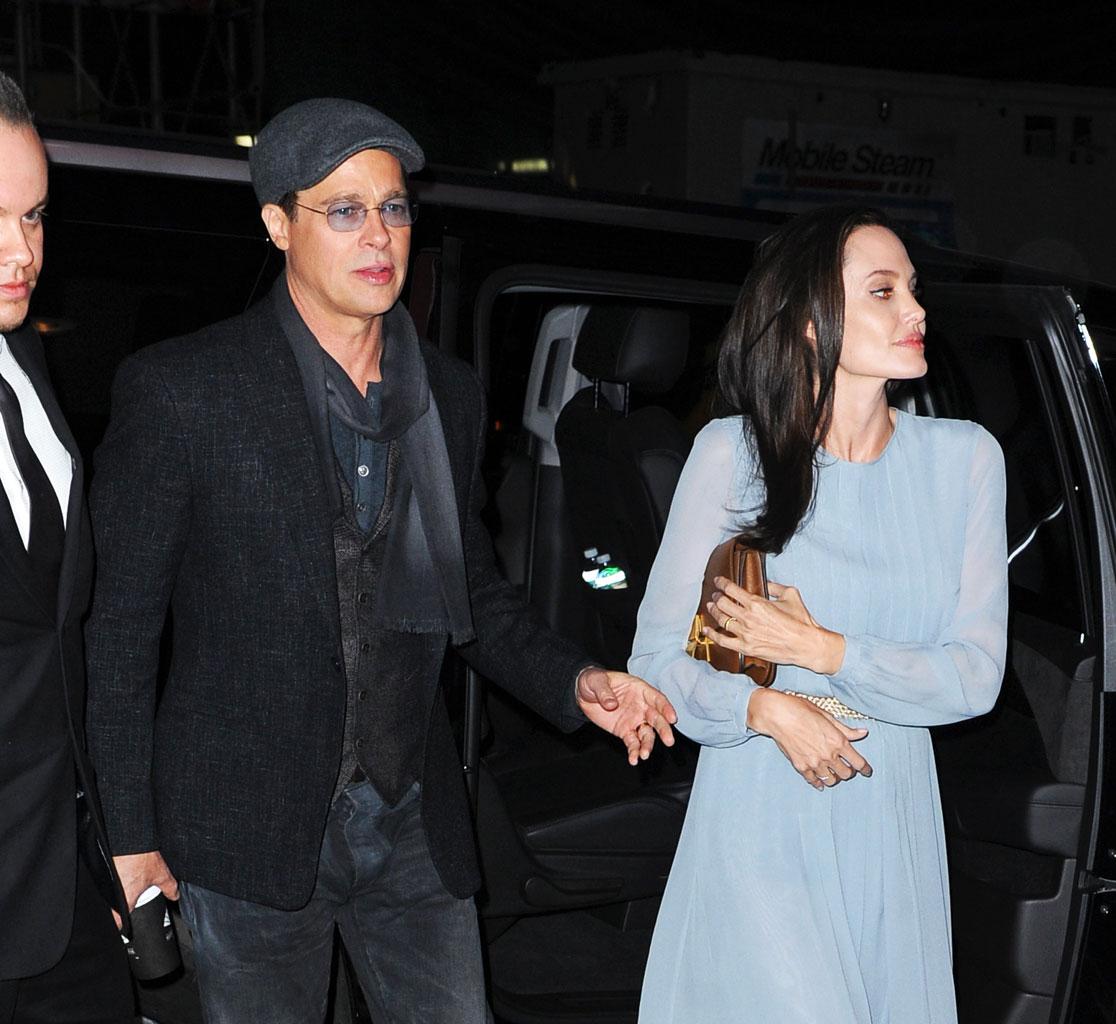 Pitt finally became enraged last in February when The ENQUIRER uncovered never-before-seen photos of her binges, and revealed details of her kinky sex acts with former boyfriends and girlfriends! "Brad is in rage because Angie's secret visits to a drug den — not once, but at least twice and probably more times — keep popping up," a source told an insider. "It was something stupid she did when she was young. But now, it continues to eat away at them! This could blow up their marriage!"
Article continues below advertisement
AFI FEST 2015 – "By The Sea" After Party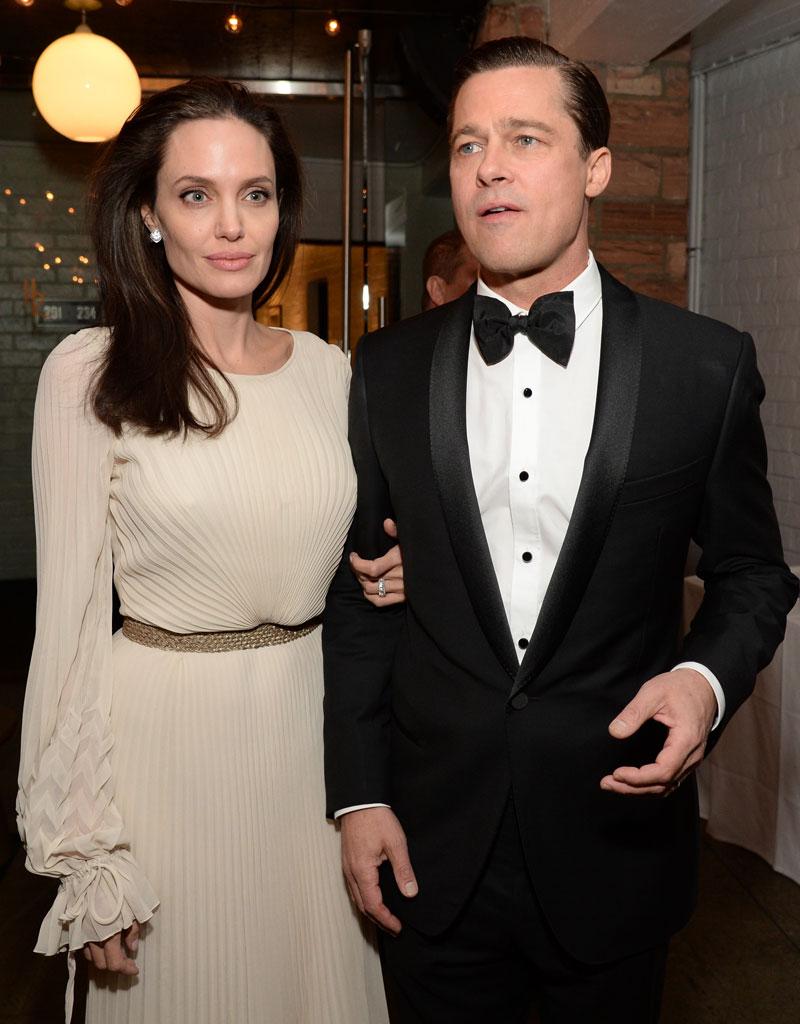 The couple, who married in 2012, had a honeymoon from hell when they spent time in Malta to film By the Sea! Pitt halted production because of "how he was acting." "They would see how he was a mess," the source said of the couple's six children Maddox, Pax, Zahara, Shiloh, Vivienne and Knox. "People were worried that he was an alcoholic."
Article continues below advertisement
Brad Pitt and Angelina Jolie take the Twins to Barnes and Noble in NYC **USA ONLY**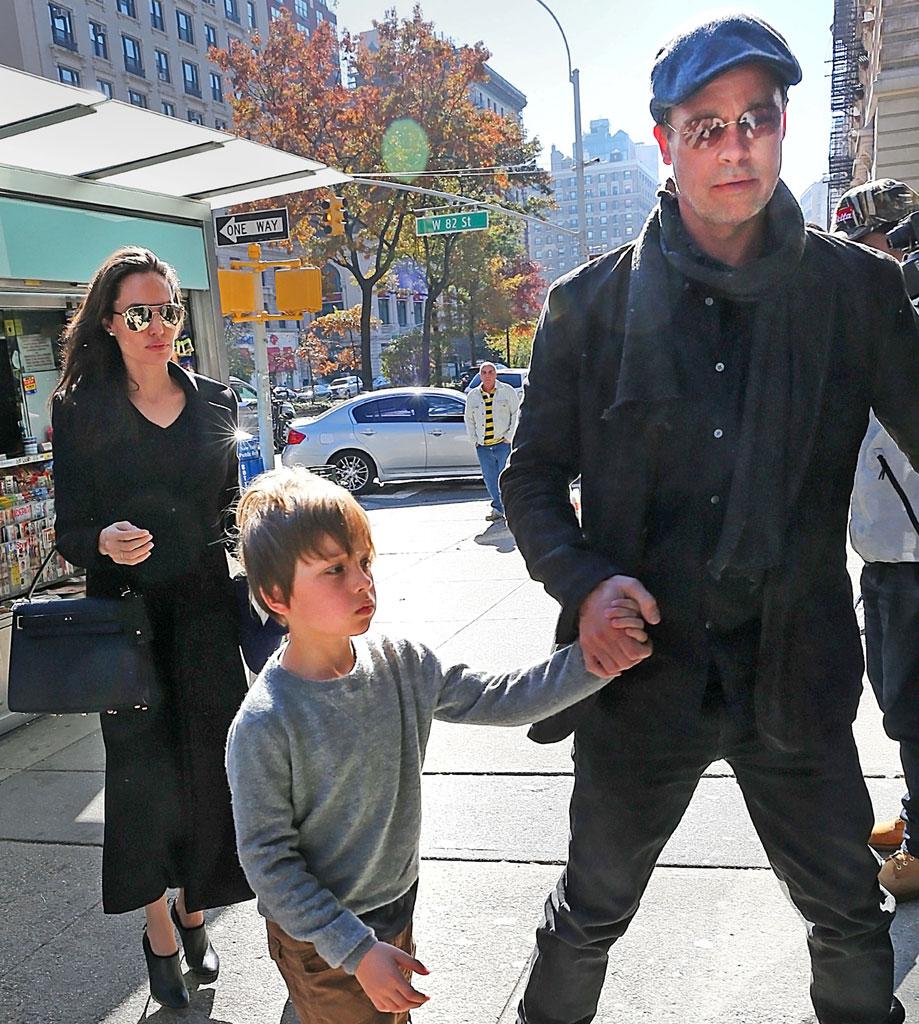 Their biological daughter Shiloh has been a source of contention for them as well, as he refuses to accept his 9-year-old wants to be a boy! "Listening to Shiloh at such a young age say, 'I am a boy and not a girl,' is killing him," an insider told The ENQUIRER. "At first, Brad believed Shiloh was just a tomboy."
Article continues below advertisement
EXCLUSIVE: Brad Pitt & Angelina Jolie go to lunch with their kids in Hollywood.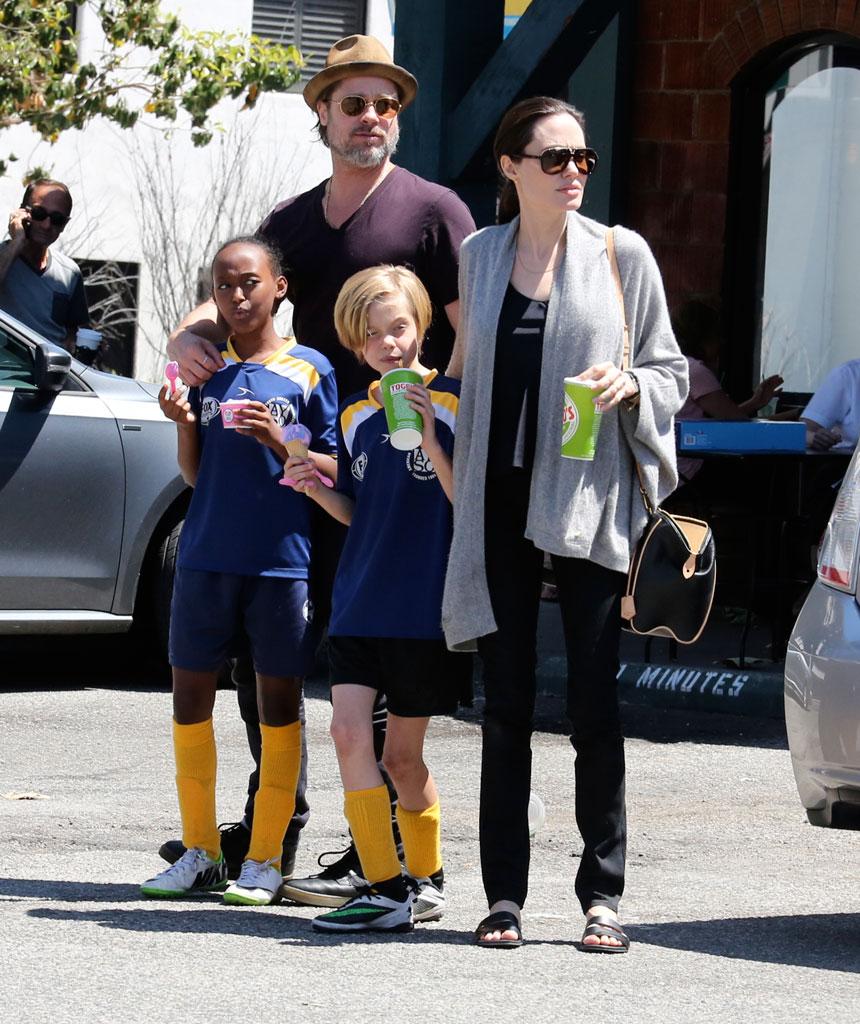 With Pitt allegedly leaving Aniston for Jolie, she may have not trusted him completely! Jolie fired one of her children's aids because she formed a friendship with Pitt, The ENQUIRER reported. "Angie was happy with the team she had assembled and hand picked to be around her and the kids," the source said. "He's always well-liked by the staff and friendly with them, but it became obvious the nanny was flirting around him and being a little too friendly." Pitt even went as far as to walk around half-naked in front of her!
Article continues below advertisement
*PREMIUM EXCLUSIVE* Brad Pitt and Angelina Jolie treat the kids at the toy store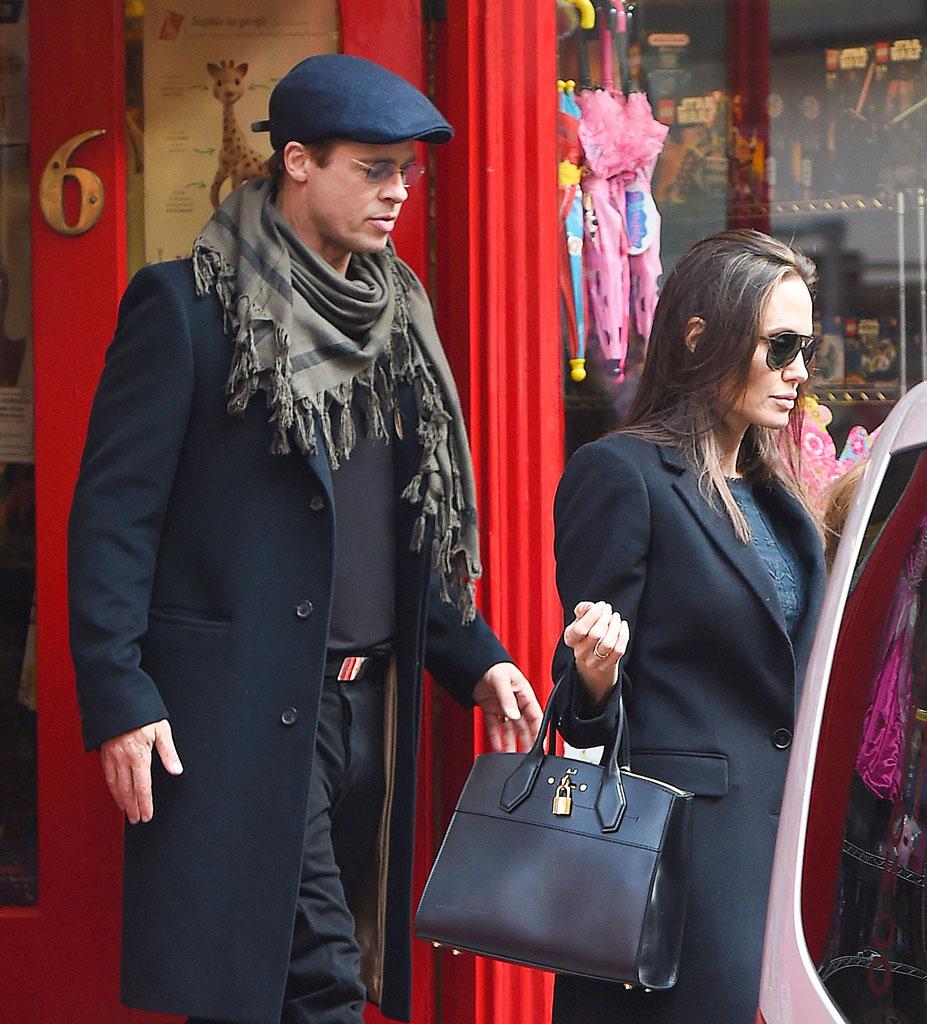 But Jolie isn't innocent, as The ENQUIRER busted her for getting cozy with another man while filming First They Killed My Father in Cambodia! "They were talking for a really long time," the insider said. "They were having a very flirty, lighthearted talk about something. At one point, they both disappeared. Angie returned a little later with a big smile on her face."
Article continues below advertisement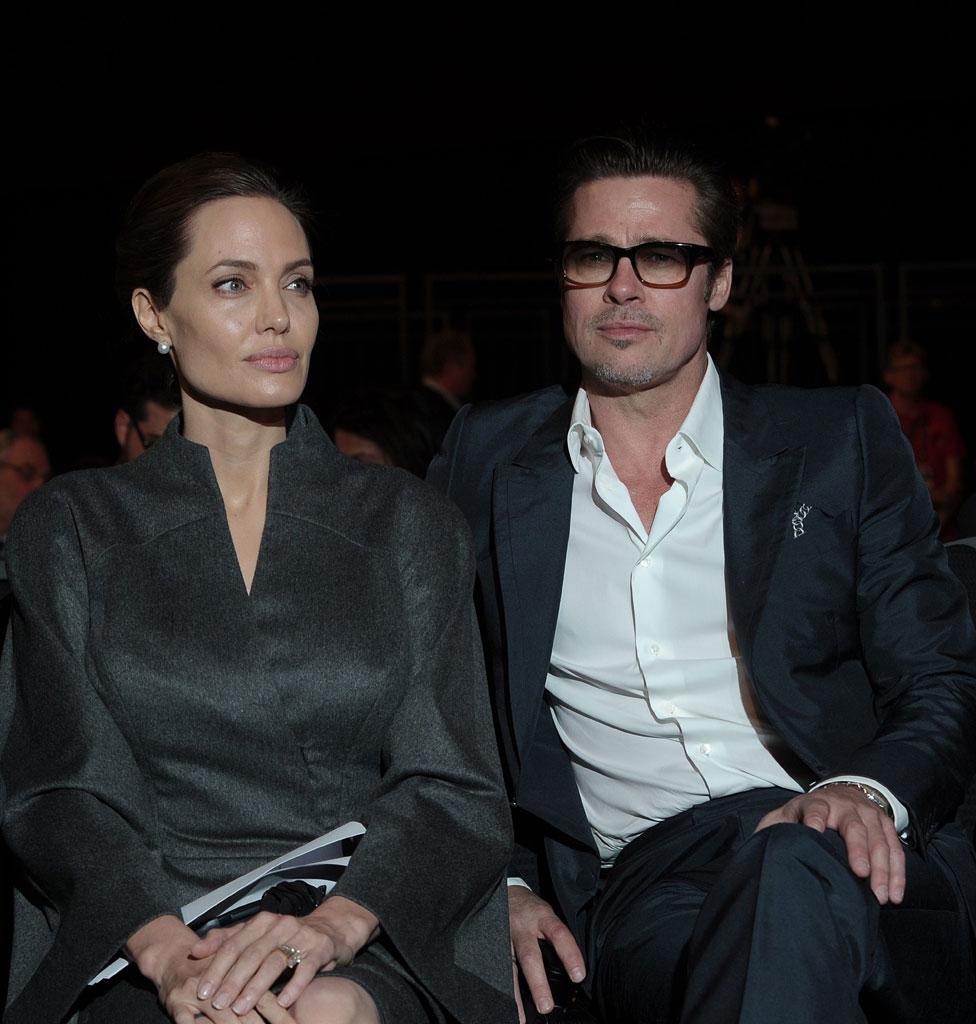 Jolie's possible affair with Johnny Depp didn't only destroy his relationship with Vanessa Paradis! The ENQUIRER reported Paradis believes her ex cheated with Jolie during filming for their flick The Tourist. "It's no coincidence that things began to unravel for Johnny and Vanessa when he started working with Angelina on The Tourist last February," the source said. "Vanessa was absolutely convinced that Johnny slept with Angelina, and her jealousy and suspicious ended up destroying them."
Article continues below advertisement
Selena Gomez has also been accused of getting in between the couple when they got cozy at the 2016 Golden Globes. "Angie blew a gasket when she saw Selena's Instagram, and heard through friends about how Brad and Selena flirted so shamelessly," an insider told The ENQUIRER. "Now Selena is bragging to everyone that Brad is gung ho to make another movie with her."
We pay for juicy info! Do you have a story for RadarOnline.com? Email us at tips@radaronline.com, or call us at 800-344-9598 any time, day or night.