HIV-Positive Charlie Sheen's Porn Star Ex Takes Emergency Medical Test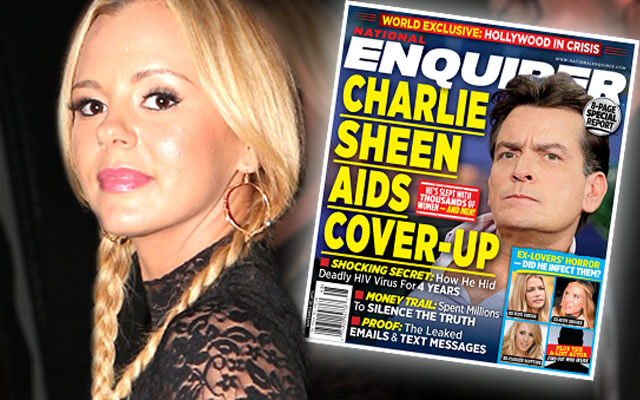 In a bombshell report, The National Enquirer revealed today that Charlie Sheen is HIV-positive— and now, some of his past lovers are terrified for their lives.
The 50-year-old actor's former "goddess" girlfriend Bree Olson, 29, shared her reaction to the "stressful" news on Twitter this afternoon.
"Recorded myself for half an hour being tested for HIV and getting the results," she told fans. "This is so stressful."
Article continues below advertisement
Fans of the porn star, who once called her former live-in love a "rock star" in bed, expressed their support.
"Don't worry Rachel," one said, referring to Olson's given name, Rachel Oberlin. "Just be patient we're here for you."
"I'm sorry that you have to go through this because of someone else's recklessness," another wrote.
Olson split with Sheen in July 2011 after tension grew between her and the Anger Management star's other then-girlfriend, Natalie Kenly.
For more on Sheen's $10 million secret, keep reading RadarOnline.com