Exclusive
Blacklisted By Blake? Brother Of Shelton's Alleged Mistress Says He Ruined Her Life After Rumored Affair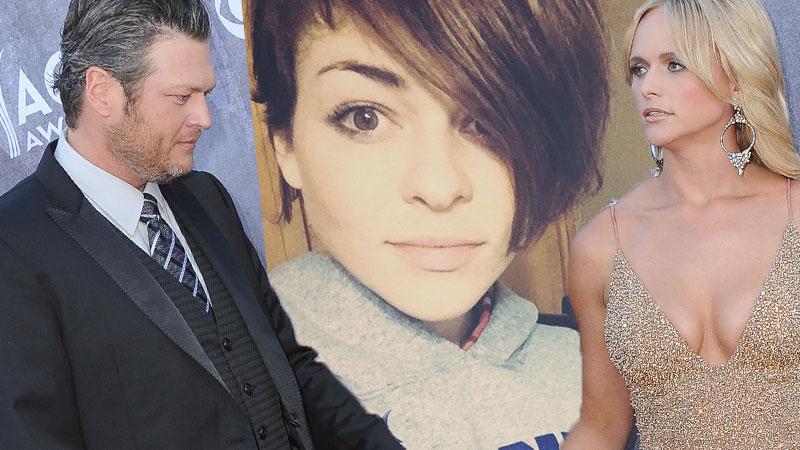 Rumors of Blake Shelton's infidelities may have destroyed his marriage to Miranda Lambert, but they also ruined the career of the woman alleged to be his mistress, her brother tells RadarOnline.com. Cody Groves, the older brother of Shelton's other woman, Cady Groves, spoke out to defend his sister in an explosive interview days after the country couple's divorce.
"All that cr*p that happened years ago ruined her career," an angry Cody told RadarOnline.com.
Article continues below advertisement
"She lost her record deal," he said. "She lost an album she spent years on."
As RadarOnline.com reported, Shelton and Groves first met when he appeared in her video for "This Little GIrl" in 2013, and rumors of an affair quickly picked up steam thanks to flirty tweets between the two. Shelton insisted he had not been unfaithful, but Cady's career soon stalled and she was released from her contract with RCA in 2014.
Cady never spoke publicly about the rumors, but her brother told RadarOnline.com, "As far as what happened years ago, it was never what people thought. Other than Blake, Miranda, and Cady, there's two people that know the truth about it, and one of them is dead." (Cody and Cady have lost two of their brothers over the past several years.)
And now, as Cady tweets veiled references to lost love on the heels of Shelton's split, Cody insists her rants are not just a desperate ploy for attention, but borne from real heartbreak.
"She wouldn't intentionally be trying to stir up negative drama with Blake," he said. "That is why her career fell through. She wouldn't intentionally be trying to get attention from it when she's working her butt off to get her career back."
Cady addressed the critics herself on Thursday night tweeting that haters "should be mad at nobody because divorce is private!! Respect Blake!!"