The Other Woman Speaks! Blake Shelton's Alleged Mistress Cady Groves Goes On Shocking Twitter Rant After Miranda Lambert Divorce: 'I Never Quit Loving You'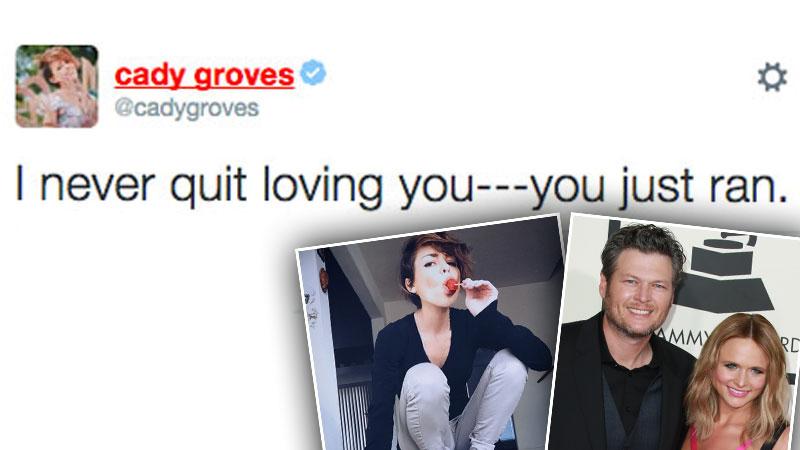 Blake Shelton and Miranda Lambert insist their divorce is amicable -- so far! Just hours after the divorce was finalized, a woman who Shelton was accused of having an affair with during his marriage let loose in a jaw-dropping Twitter rant. Read her posts!
Article continues below advertisement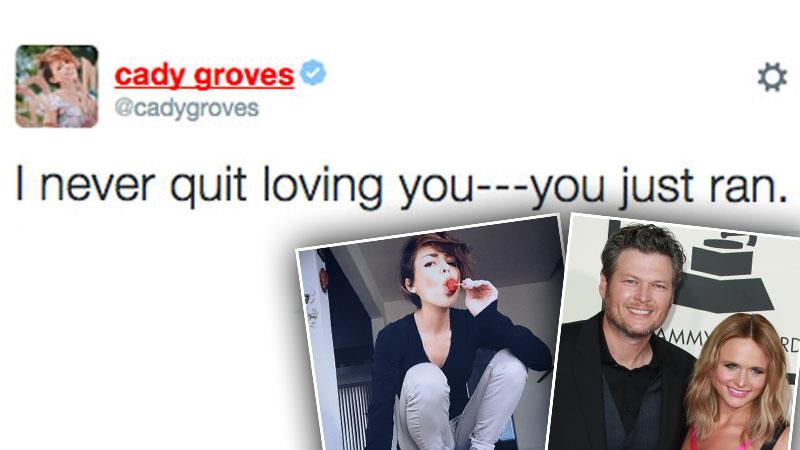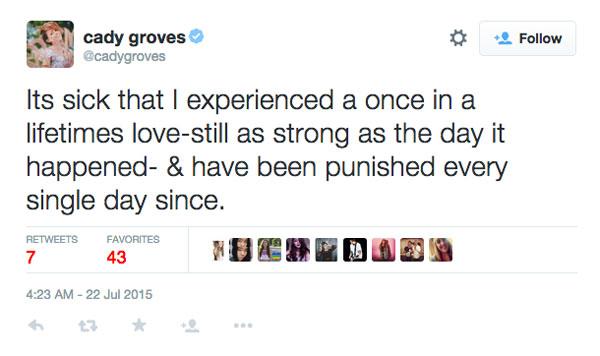 After drunken Tweets between Shelton and Groves a few years ago, she reportedly had a month-long affair with Lambert's husband.
Article continues below advertisement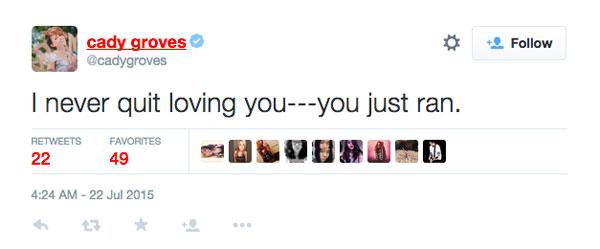 He denied it at the time, but at 2 AM on Wednesday morning after the couple's divorce was made public, Groves sent a series of cryptic tweets about a lost love.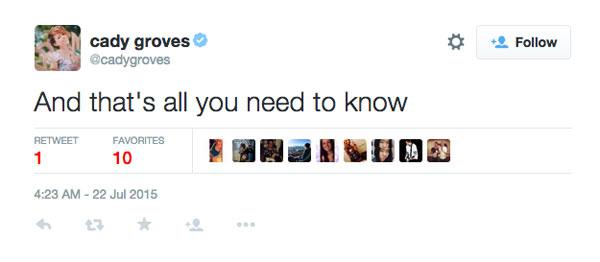 The country singer was romantically linked to Lambert's husband while the two were married.
Article continues below advertisement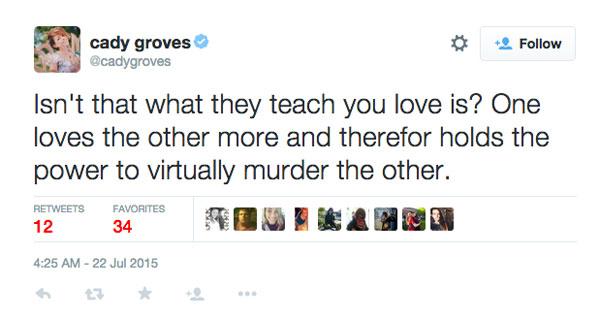 Shelton broke his silence on Twitter as well after the split, writing: "Just got off the treadmill. This calls for a drink..." with a reference to booze, of course.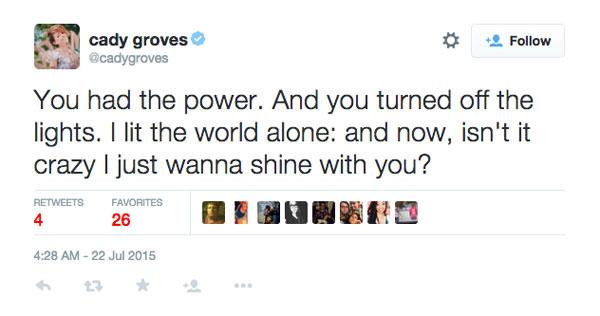 Meanwhile, Shelton is clearly moving on. He removed his wife's Marie Claire cover photo as his Twitter cover photo.
Article continues below advertisement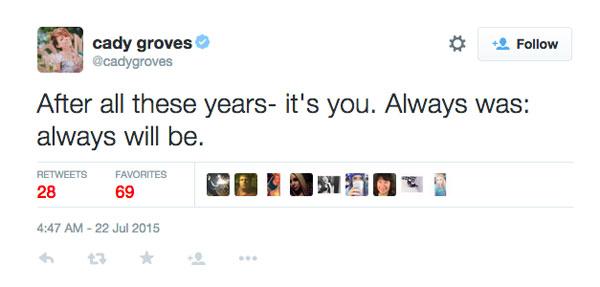 According to a Lambert source, she is "an incredibly strong woman and will get through this."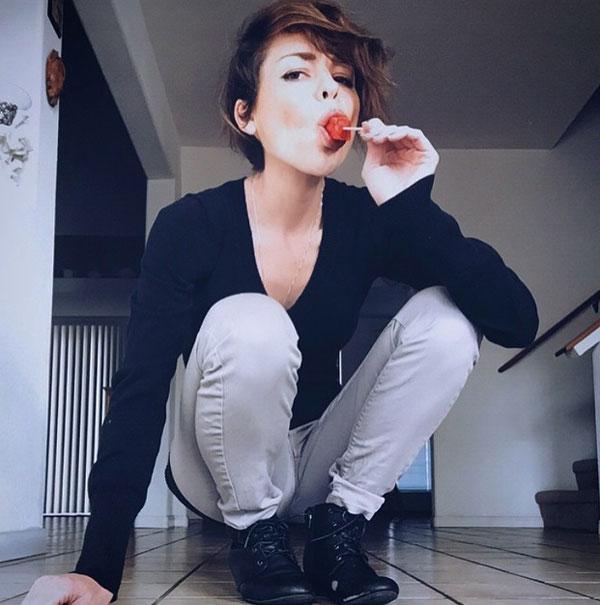 Groves posed on her Instagram page with a provocative shot sucking a lollipop.
The 57th Annual Grammy Awards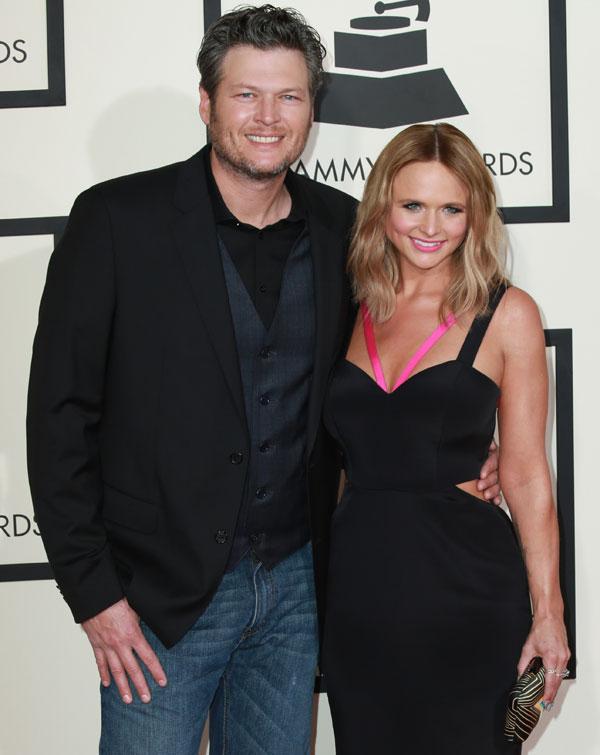 A source close to the situation denied that Groves was writing about Shelton and told RadarOnline.com that the notes were about her ex-fiancé.