Cady Groves Is At It Again! Blake Shelton's Rumored Mistress Insists She's A 'Good Person' Despite Allegations, Says 'Don't Judge'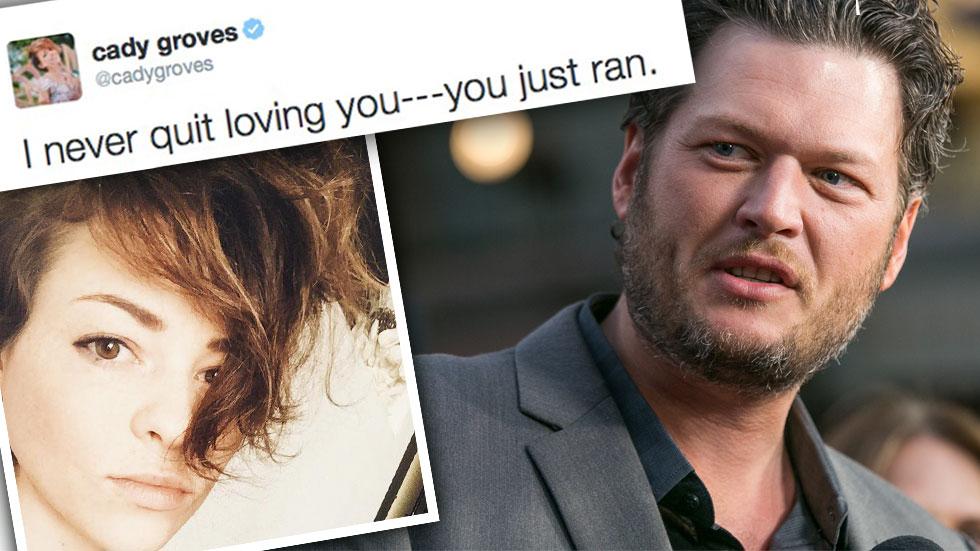 The singer-songwriter accused of having an affair with newly single Blake Shelton isn't finished saying her piece on Twitter! See Cady Groves' latest love letter installments.
Article continues below advertisement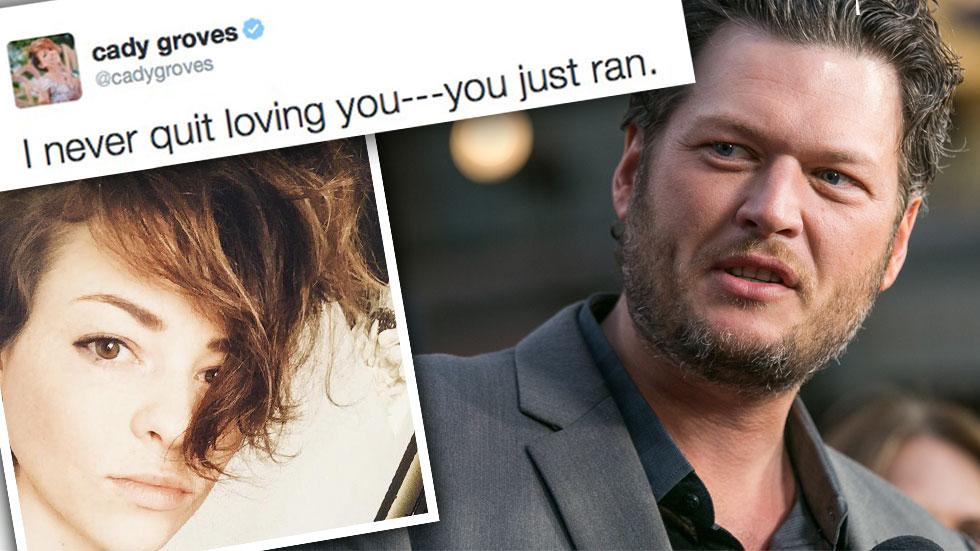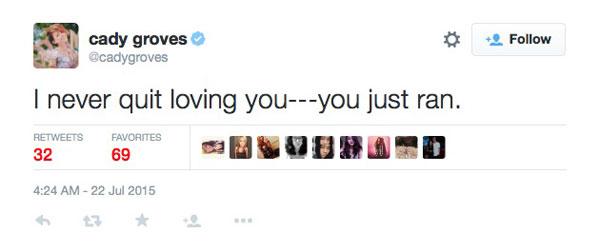 Since Blake Shelton's big split from fellow country star Miranda Lambert, Cady Groves, once accused of having a month-long affair with Shelton, has been writing some very heartsick tweets .
Article continues below advertisement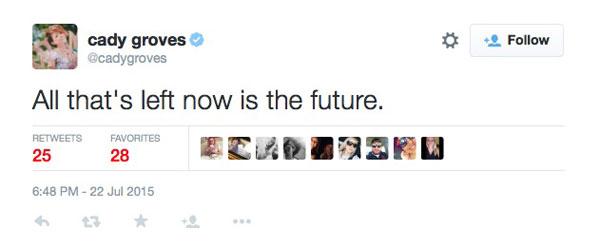 The cryptic messages detailed feelings of lost love, leading many to believe that Groves is still pining after the crooning heartthrob.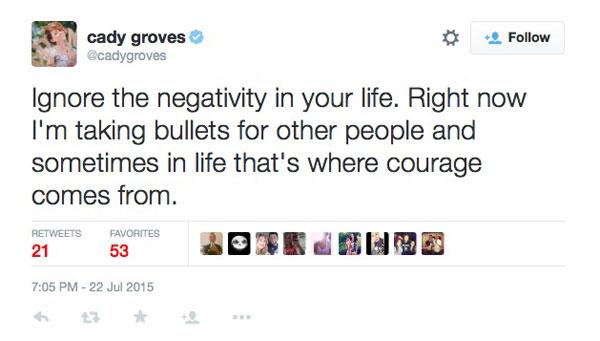 The vocalist urged her followers to ignore naysayers, however, saying: "Do not judge someone if you don't know anything about anything. It's ridiculous."
Article continues below advertisement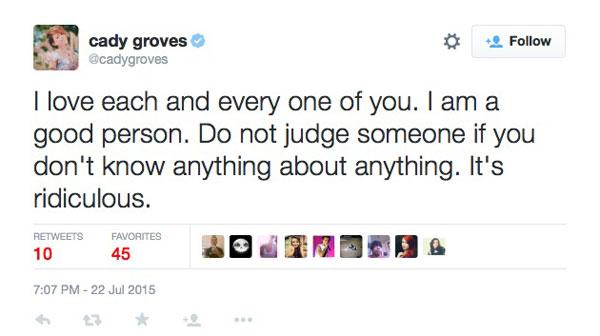 Groves also seemed to be preaching a new lease on life – perhaps she's feeling overjoyed about a certain someone's breakup?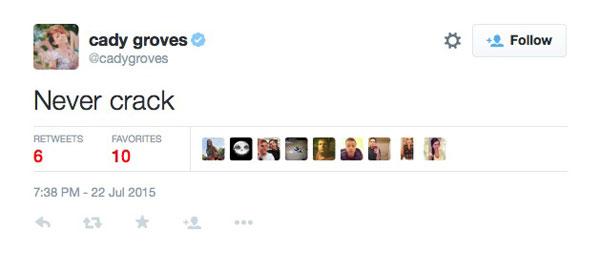 Article continues below advertisement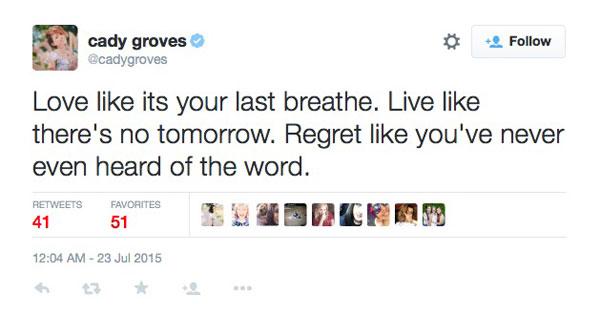 Meanwhile, Shelton broke his silence on Twitter after the split on Tuesday, writing: "Just got off the treadmill. This calls for a drink..." with an unsurprising reference to booze.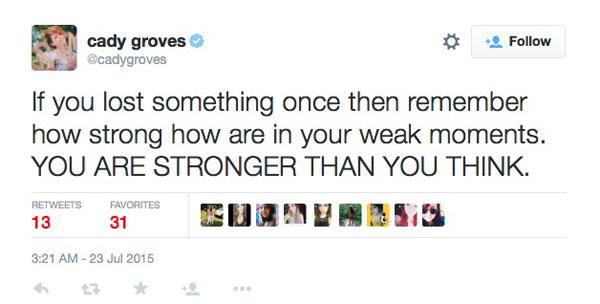 Will Shelton go after Groves now that he's single? He seems ready to shed his married life with Lambert, removing his wife's Marie Claire spread as his Twitter cover photo.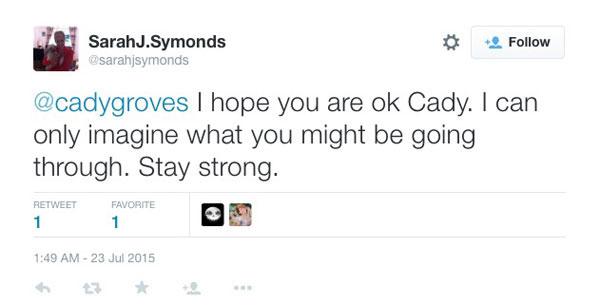 However, a source close to the situation denied that Groves was writing about Shelton and told RadarOnline.com that the notes were about her ex-fiancé.