'It's Serious!' Big Ang Hospitalized With Stage 4 Cancer & Chemo's Not Helping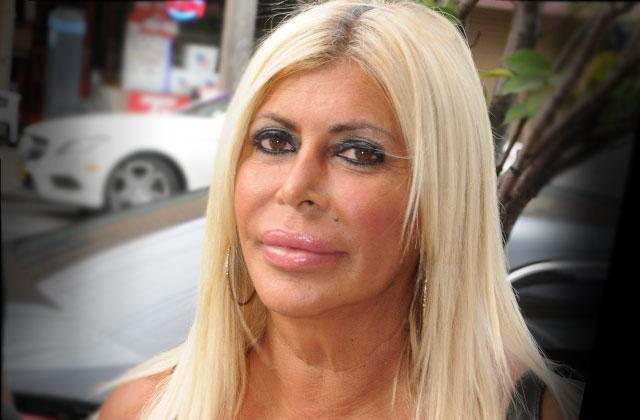 Angela "Big Ang" Raiola is facing another major cancer crisis.
RadarOnline.com has learned that 55-year-old Mob Wives star is currently hospitalized — and that her battle with cancer has grown much more serious.
"I'm in the hospital," Raiola told RadarOnline.com.
Another source close to the reality queen confirmed that Ang's cancer is now at stage four, that she hasn't responded to chemo treatments which she started this year, and that one of the tumors has gotten bigger.
Article continues below advertisement
"It's serious," the source said. "She isn't doing well right now."
Big Ang's fight has gotten so severe that her sister Janine Detore told RadarOnline.com that she has started a GoFundMe page to help raise money for her ailing sister.
"As you know my sister was diagnosed with stage 4 brain and lung cancer," she wrote on the page. "Chemotherapy was started January 5 th. On January 26th the doctor reviewed her CT scan and informed us that the treatment was not working, and in fact one tumor grew larger and the other tumors had no change."
"We were advised that she would start immunotherapy the following week," Detore continued.
According to Detore, Raiola's "breathing is labored and the amount of pain she is having is by far more than she could handle."
So Detore is trying to raise money to help her sister purchase "cannabis oil" to use as an "alternative" treatment and to reduce her pain..
"Angela cannot function to work anymore," Detore said. "I'm not sure that it will work but I'm praying."
Article continues below advertisement
Raiola might be fighting her "biggest battle" yet — as her sister put it — but she has a major support system to lean on throughout all of this.
"I do know that she is in good spirits," her costar Karen Gravano told RadarOnline.com. "All of us Mob Wives are rallying around her."
"She has a lot of support and family," Gravano added. "Cancer is a day-to-day battle and she battling with a lot of loved ones and support. She is fighter. Mob wives are going to come together to fight with her to beat this."