Black Swan: Kardashians Watch Kris & Bruce Jenner Bicker Over Pool Toy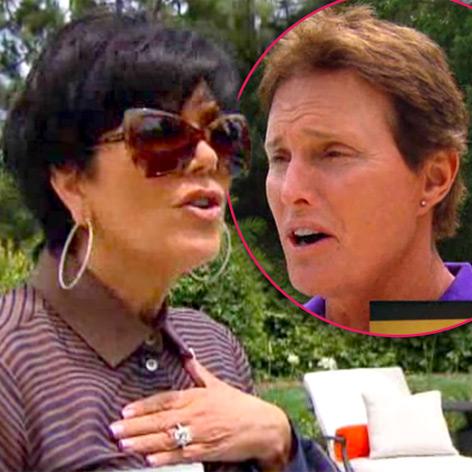 In a new clip from Keeping Up With The Kardashians posted on the web, reality TV's royal family gathers around to watch Kris and Bruce Jenner get into a searing fight -- over a toy pool swan, and RadarOnline.com has the clip.
In the video, Bruce warns the family, all gathered around, "You young people have your young problems," before turning to Kris, saying, "She'll fight over anything."
At that point, the show flashed back to a clip of Kris and Bruce around the family pool, with the Momager curtly asking where her toy swan was.
Article continues below advertisement
"The big white one? It's dead," Bruce (jokingly) told Kris, who said, "I checked it this morning -- the swan was fine."
"We can patch the swan," Kris told Bruce, who protested, "You can't patch the swan … it's gone, it's dead, it's buried!"
"It's my swan!" Kris said. "I just ordered it on the Internet!"
"Then order another one on the Internet!" Bruce shot back.
Of course, the family predictably laughed at their parents' blow up over a silly pool swan.
"Like, are you really fighting over a swan?" Kim asked, while Khloe aptly compared her mother's insistence on coming out on top in the argument.
"Wow, the swan -- my, my, my, my, me, me, me!" she said.
After watching the clip, Kim and Khloe agreed that Bruce and Kris have a similar relationship as theirs -- a love-hate relationship.
Watch the video on RadarOnline.com
Watch more of the family when Keeping Up With The Kardashians returns on E! Sunday at 9/8c.