Kris Jenner Accused Of Cheating On Bruce With Ex-Flame Todd Waterman, Claims Report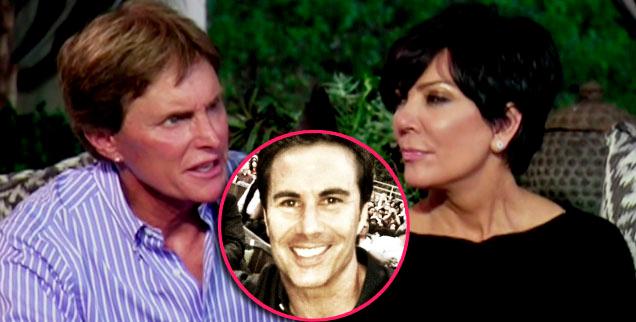 Article continues below advertisement
While the Kardashian matriarch, 57, has denied cheating on Bruce, 63, with Todd, the magazine says he revealed in January 2012 that he was indeed intimate with her when she was dating the Olympian.
"We were still sleeping together when she started dating Bruce," Todd said then about the relationship he had with Kris, admitting that they hooked up after Bruce moved into her Beverly Hills home.
However, the report says that Todd received a payment of $15,000 to $20,000 after appearing on the show, and that he is no longer allowed to comment about his relationship with Kris.
"I really wish I could talk to you, but I can't because I'm under contract with the family to not talk about them," he reportedly said.
His affair with Kris supposedly ended after she met Bruce on a blind date in 1990, but a source told the magazine that their relationship didn't end there, and Todd continued to be a part of Kris' life.
"He was always around, and Bruce was completely in the dark," an insider said, "He was the Camilla in the Charles-Diana relationship."