Exclusive
The Fighting Never Ends! Inside The Drama Packed Marriage Of Kris & Bruce Jenner!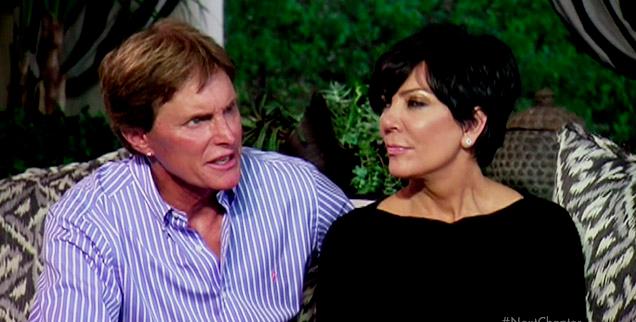 Kris and Bruce Jenner have been putting on a united, happy front as they shoot down multiple reports that their marriage is in trouble, but a family insider exclusively tells RadarOnline.com that the reality stars are living a lie when it comes to their claims of wedded bliss — which in actual reality, could not be any further from the truth!
In fact, the source says that Kim Kardashian's mother and her former Olympic great husband have been going through an incredibly rocky and rough patch in their marriage, and that those close to them are worried that they are headed for divorce.
Article continues below advertisement
"Kris and Bruce don't even sleep in the same room anymore," the family insider tells Radar. "In my opinion, absolutely everything they do now is for show and basically it is easier, and more lucrative, for them to stay together than break up.
"They still have two teenager daughters living at home, and they're not going to do anything to possibly disrupt the girls' lives. Kris remembers how her divorce from Robert Kardashian impacted her older kids, and she doesn't want to do that to Kylie and Kendall."
Meanwhile, the reality TV couple has amassed a fortune together in the past few years, but the source says Bruce doesn't care one bit about their fortune.
"Bruce is chill when it comes to money, and he doesn't understand Kris' insatiable appetite for adding to their already huge fortune," the source says. "He thinks that they have more than enough already, and that his wife's relentless pursuit of fame and fortune has driven them apart."
However, the source says not to expect either of them to acknowledge their problems in public, at least not for now.
"Kris does not want any bad publicity, and so she's making sure that when she and Bruce are seen together out and about that they look happy together," the source explains.