Too Young To Ink! Outrage Over Shocking Video Showing A Terrified Toddler Being Tattooed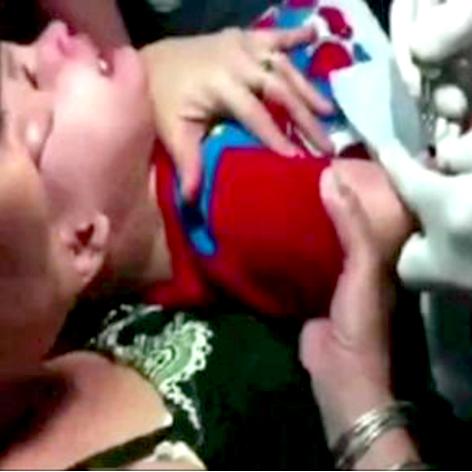 A cruel and twisted mother is sparking outrage after sick video went viral of her terrified toddler screaming in horror as he is given a tattoo.
The boy, who is thought to be three years old and from Havana, Cuba, struggles to get free of the painful needle while his mom pins him to her chest shouts "mire, mire" - Spanish for "look," while hardcore techno music blasts in the background.
YouTube users have blasted the child abuse since the video was uploaded, with one shocked viewer threatening: "I'd love to hold her down and tattoo BAD MOTHER across her forehead and see how the f**k she likes it."
Article continues below advertisement
Another wrote: "What mother in the right mind can put their child through some bull***t like this.
"Some women just should not be blessed with being a mommy."
Watch the video on RadarOnline.com
Neither the mother or her tortured son have been identified.
youtube