'I'm Dying!' Steve Irwin's Last Words Revealed By Cameraman, Who Says Stingray's Jagged Barb Penetrated His Chest 'Like Hot Butter'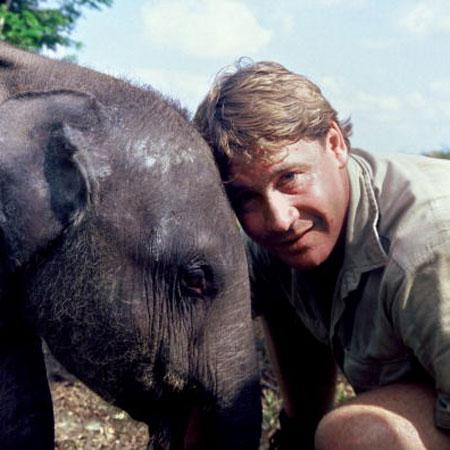 The late "Crocodile Hunter" Steve Irwin's trusty cameraman Justin Lyons opens up in detail about the TV star's death in Sept. 2006 after he was fatally stung by a stingray barb, including details about the beloved TV star's final moments.
Lyons was filming with Irwin, 44, on the fateful day as they rode in a boat off the Australian coast. As they wrapped up taping a documentary (about stingrays) and recalled how the stingray "started stabbing wildly with its tail, hundreds of strikes in a few seconds."
Article continues below advertisement
It was only when "Steve was standing in a huge pool of blood that I realized something had gone wrong," he told Australia's Studio 10.
"He had a about a two-inch injury over his heart with blood-fluid coming out of it; he was in extraordinary pain. Even if we'd been able to get him into an emergency ward at that moment, we probably wouldn't have been able to save him because the damage to his heart was massive."
Watch the video on RadarOnline.com
Lyons recalled reassuring Steve, who was only 44 when he died, to hang on while they tried to rush him for medical attention.
"We're saying to him things like, 'Think of your kids, Steve. Hang on, hang on, hang on,'" Lyons said. "He just sort of calmly looked up at me and said, 'I'm dying.' And that was the last thing he said."
Lyons said a tape exists of Irwin's death, as the TV star had a steadfast rule cameras were always to be rolling on their capers, no matter what happened.
"I don't know what's happened to it and I hope it would never see the light of day," Lyons said.
As we previously reported, more 360 million viewers tuned in to Animal Planet to watch his memorial service Sept. 19, 2006.