Robin Roberts Makes Triumphant Return To Good Morning America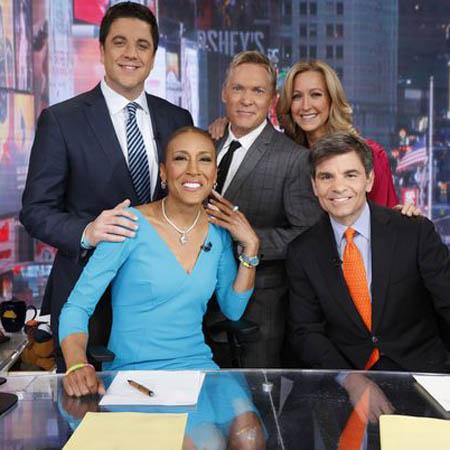 Robin Roberts is back!
The beloved broadcast journalist, 52, made her triumphant return to Good Morning America Wednesday after a 174-day hiatus following a bone marrow transplant last September, and was welcomed with open arms by co-host George Stephanopoulos and her colleagues, GMA staffers and even the first couple!
"Faith, family and friends have brought me to this moment," said Robin, who took a leave of absence in late August to address her health issues. "As my mother said, 'We all have something and every story has meaning and purpose and value.'"
Article continues below advertisement
President Barack Obama and wife Michelle appeared in a taped segment, with the commander-in-chief saying, "Good Morning America and welcome back Robin! … it's great to see you back in that chair."
Michelle added, "We've been thinking about you and praying for and rooting for you every step of the way," adding she's looking forward to sit down with her for an interview in the next few days.
Watch the video on RadarOnline.com
Robin's sickness was punctuated by the death of her mother last summer just as she left on hiatus; after receiving a life-saving bone marrow transplant from her sister Sally-Ann, the ABC broadcaster's progress was closely documented on the top-rated morning show.
Fun fact: Robin, according to the NY Times, is "the most-liked host on any American morning news show by a wide margin," based on industry research.