Caroline Manzo On Cheating Rumors: RHONJ Star Concedes She's Questioning If Husband Albert 'Has Been Faithful'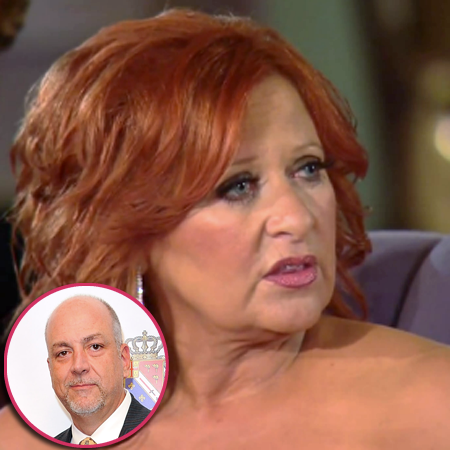 Article continues below advertisement
"Caroline, we saw a difference in Al this year and it hurt to hear him telling you to 'shut the f up' in front of your kids," Andy reads.
Caroline quickly squashes the fan's words by saying to Andy, "Do I strike you, Andy, as the person that would allow someone to abuse me or speak to me in a way that is demeaning?"
"No," Andy quickly replies. "Sometimes you scare me."
Caroline continues on to explain her relationship with Albert.
"You know, I'm with him 32 years," she says. "Am I going to sit here and try and say we don't fight? Of course we fight. We fight like crazy, but I would die for him and vice versa."
This brings Andy to raise the question about several reports that have suggested that Albert may have carried on an affair.
"Well Caroline, you raised some eyebrows with some interviews that you had done this year when you revealed that he may have cheated on you," Andy tells her.
Article continues below advertisement
Caroline again tries to set the record straight, but at the same time admits that she has questioned Al's dedication to their marriage.
"No, clarify," she says. "I'm 52. He's 53. For me to think for a moment that he has been completely faithful for 32 years, I think that's a foolish way to think."
Andy then asks, "Well, have you ever discussed it with him?"
Caroline confesses that they "always" talk about the infidelity questions and that they do so "all the time."
Andy's final question?
"So then what does he say to you when you say, 'Have you ever cheated on me?'" he says.