Trouble In New Jersey? Caroline Manzo's Husband Accused Of Cheating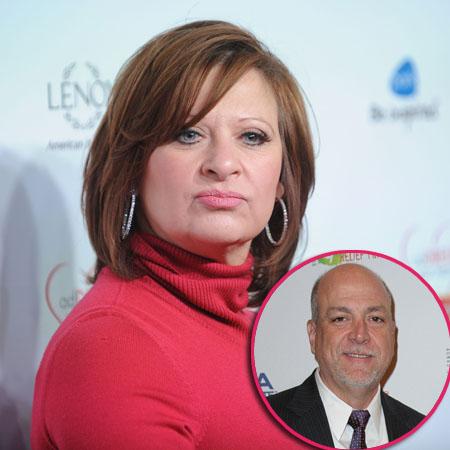 Did the Housewives curse hit Caroline Manzo's seeming strong marriage too? A shocking report that Al Manzo was cheating on his wife of 29 years has rocked what many thought was a stable marriage, but just in time for interest to be drummed up for her spin-off show.
The Real Housewives of New Jersey star's marriage has apparently been under strain for a while, with a source telling Life & Style magazine "During filming of the fifth season, Caroline realized her marriage wasn't picture perfect."
Article continues below advertisement
Johnny Karagiorgis' wife Penny Drossos reportedly revealed Al Manzo's affair at an event with all the RHONJ cast but the cheating accusations were edited out of the scene that aired on the show.
This was the same event that culminated in a bloody brawl between Jacqueline and Chris Laurita, Joe Gorga and Johnny.
Caroline was "distraught and terrified that the rumors would become a story-line that would destroy her supposedly rock-solid marriage."
The marital troubles have been simmering for some time the report claims.
"Tensions started to rise between Caroline and Al over his work schedule. She thought it was important for Al to take time off from work to spend more time with the family. It really frustrated Caroline that Al refused to listen to her. He would continuously put work before their relationship and his family."
Al dismissed the cheating claims and told the magazine that he has been faithful to his wife, and she reportedly believes him.
"He's a good man," Caroline said about the father of her children, saying that IF he cheated they would get through it.
"If we didn't have the relationship that we have, it would be different.
"I would go to hell and back for him, and he would do the same. So of course it's worth the fight."