Call HR! Anchor & Weather Lady Can't Hide Their Mutual Contempt During Live Broadcast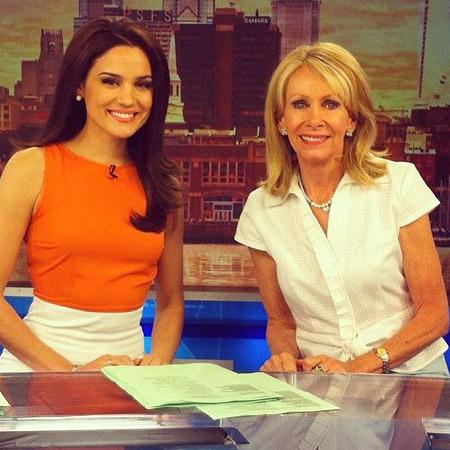 Apparently, it isn't always sunny in Philadelphia.
In a dialogue we can't even call passive-aggressive -- just aggressive -- a video montage of two CBS3 on-air personalities in a series of on-air spats has gone viral, having topped the 1 million view mark on YouTube.
It's non-stop anger when the two involved -- meteorologist Carol Erickson and anchor Nicole Brewer (a former Miss Pennsylvania) -- interact, capturing the interpersonal animosity reality shows strive to manufacture.
Article continues below advertisement
CBS 3 issued a statement to Philly.com in response to the clip going viral, calling any talk of a controversy "ridiculous" and the video itself taken "out of context."
"Carol has been a mentor to Nicole and they're friendly both in the newsroom and out," the station said. "It gives a totally false impression of what they're relationship is like. Their viewers who've watched them over the years know they're more than friendly."
Watch the video on RadarOnline.com
The ladies also tweeted kind words about one another, in hopes of dampening the disdain.
"If you know @CarolCBS3 and me," Nicole tweeted, "you know there's only love between us. So, we're going to keep having fun."