Twisted Sister! Outrageously NASTY Sorority Letter Goes Viral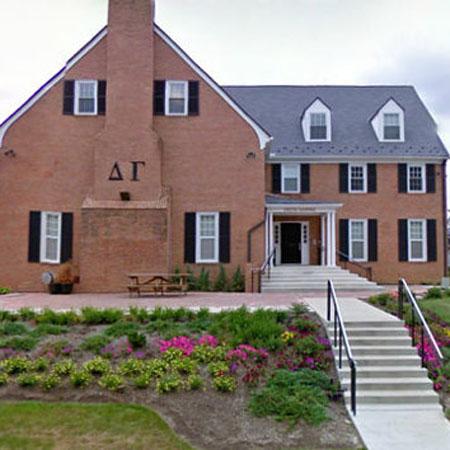 An e-mail from a Delta Gamma sorority member to her chapter sisters encouraging them to be more sociable -- in terms that would make Andrew Dice Clay blush -- has gained steam online, going viral after a number of websites picked up on the eye-popping statement.
The sorority sister, who hasn't been named publicly, is a student at the University of Maryland at College Park. In her letter, following a week of events with Sigma Nu, a brother fraternity, she calls out her sisters for their lack of social prowess in interacting with the college boys.
Article continues below advertisement
She writes, "I've been getting texts on texts about people LITERALLY being so f***ing AWKWARD and so f***ing BORING.
"If you're reading this right now and saying to yourself "But … I've been having so much fun with my sisters this week!", then punch yourself in the face right now so that I don't have to f***ing find you on campus to do it myself."
In another passage, the woman griped about her peers' lack of knowledge about sports, and rooting for the wrong teams at collegiate events.
"I've not only gotten texts about people being f***ing WEIRD at sports (for example, being stupid s***s and saying stuff like "durr what's kickball?" is not f***ing funny), but I've gotten texts about people actually cheering for the opposing team. The opposing. F***ing. Team. ARE YOU F***ING STUPID?!!"
The letter, which has also been parodied in a dramatic reading by Michael Shannon in a Funny or Die clip, has also raised the eyebrows of university and sorority officials.
Article continues below advertisement
The director of the Department of Fraternity and Sorority Life at the University of Maryland, Matt Supple, classified the letter's circulation as "a teachable moment."
"Every chance we get, we want to make sure that these values in our organizations are about making women better women and men better men," Supple said. "In that process, it can be a messy evolution of identity development."
"Any time there is a situation where someone says something that is inconsistent with those values, our community has a tendency to pick on that individual or chapter, but it's part of their maturation process."