Must-See Movie Blooper: Megan Fox Cracks Up As Co-Star Jiggles Her Boobs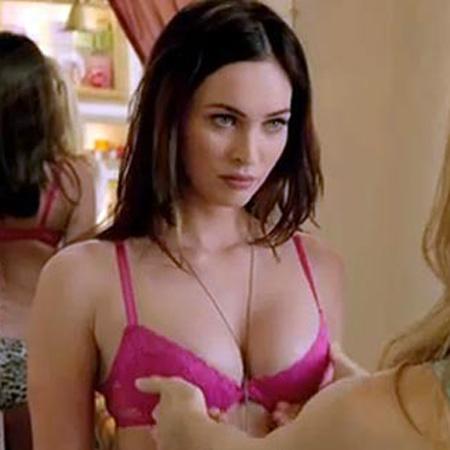 Viewers of the movie This Is 40 never got to see one of the funniest scenes.
That's because it was relegated to the blooper reel and out of public view – until now.
A stunning Megan Fox finds it impossible to keep a straight face as her co-star Leslie Mann gropes and jiggles the sex symbol's boobs ) – and you can see it here on RadarOnline.com for the first time.
Fox is in a red bra, facing Mann for the scene in the Judd Apatow comedy. As Mann's character laments getting older and the accompanying changes to her body, she grabs and shakes Fox's breasts.
Article continues below advertisement
"Wow," Mann says as she starts remarking on Fox's boobs – but it was too much for the younger actress to handle without throwing her head backward and losing her attempt not to crack up and spoil the scene.
Mann seemed as impressed in real life about Fox's boobs as her character was. In an interview promoting the movie she told Yahoo!: "Megan just has great boobs. Better boobs than I've ever seen in my life."