Megan Fox On Rough Pregnancy: 'I Thought I Was Having A Vampire Baby!'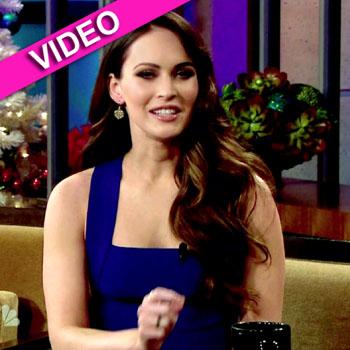 New mama Megan Fox opened up about the ups and downs of her pregnancy on Monday's edition of The Tonight Show, and RadarOnline.com has the video for you.
Fox, who gave birth to her son Noah (with husband Brian Austin Green) September 7, told Jay Leno she "had pretty bad morning sickness" leading up to the delivery, drawing parallels between she and a cinematic favorite.
"It was so bad for me, actually, I was convinced that I was, like, maybe birthing a vampire baby like the one from Twilight," said the Transformers beauty, 26. "You know what happens to Bella, where she's in cold sweats all the time?
Article continues below advertisement