Exclusive
I'm Bee Gees Star Maurice's Long Lost Love Child!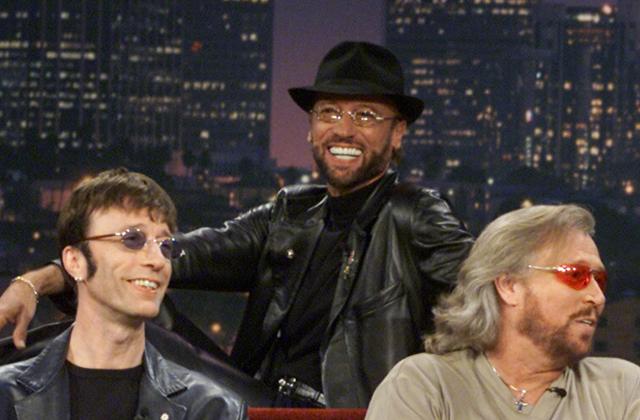 Musician Nick Endacott claims he's the secret son of the late Bee Gees great ­Maurice Gibb — but he needs Mo's ­surviving brother to prove he's not jive talkin'!
Nick says his biological mom, Patti Nolder, who gave him up for adoption at birth, had an affair with Maurice during London's Swinging Sixties, and three facial recognition tests confirm he strongly resembles the latestar with a 95.2 percent probability.
Article continues below advertisement
Now he's begging surviving Bee Gees brother Barry, 70, for a DNA test to prove whether he's Maurice's love child for medical reasons.
"I know people will think I'm doing this for money or some claim on the Gibb estate — but I'm not," Nick insists.
"I'll be 50 next year and this is a crucial stage in my life, health-wise. I need to know if I need to worry."
Maurice died at age 53 of a twisted intestine in 2003. He left his multi-million dollar fortune — including six homes and future music royalties — to second wife Yvonne, 66, and their kids Adam, 41, and Samantha, 36.
Also, Maurice's twin brother, Robin, was 62 when he passed away in 2012 following a long battle with colon cancer.
Nick says he was born Aaron Conway to Patti in April 1968. She placed him in a children's home in South London, and he was adopted 18 months later by a secretary and construction estimator and renamed.
He tracked down his birth mom and met her in 2003. She told him she'd been a music studio manager "and had known and worked with all these famous names."
Article continues below advertisement
Patti first said his biological dad was Chris Andrews, front man of The Fleur de Lys — but a DNA test showed Chris wasn't his father.
After that, Patti refused to help, but did claim she'd slept with Maurice.
Later, her sister Alison admitted "Patti had told her Maurice Gibb was my biological father," says Nick.
"My mother won't tell me who is — but her sister told me. It isn't about money. I just want to know who my dad is. I have a right to know!"
We pay for juicy info! Do you have a story for RadarOnline.com? Email us at tips@radaronline.com, or call us at (866) ON-RADAR (667-2327) any time, day or night.