Jodi Arias Inspires New Music From Bee Gee Barry Gibb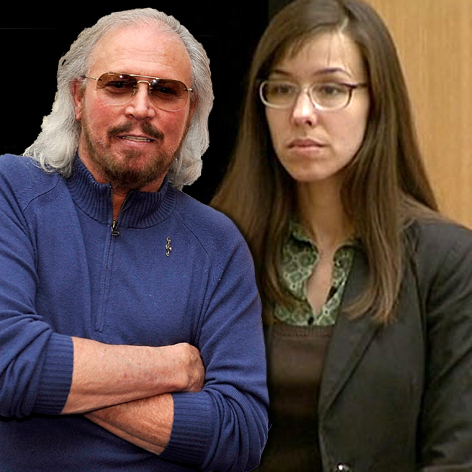 Jodi Arias has a handful of fans and millions of what she likes to call "haters," and now unexpectedly, she has one of the world's most famous musicians using her as his muse.
Barry Gibb of the Bee Gees is working on new music inspired by Arias' trial and conviction for the first degree murder of her boyfriend Travis Alexander.
"What I am writing at the moment is a track about the Jodi Arias trial in America," Gibb told the London Telegraph. "The girl has been found guilty and is facing the death penalty. There will be at least one track about that - it has really struck me."
Article continues below advertisement
Gibb didn't say what what about the Arias case most struck him, but death is something he is sadly very familiar with.
His younger brother Robin died 13 months ago after a long battle with cancer and Robin's twin, Maurice, died in 20013 following a heart attack. Youngest brother and teen idol, Andy Gibb, died 25 years ago when he was just 30.
Arias remains in prison pending a retrial on the death penalty sentencing aspect of her conviction.