Rapper Lupe Fiasco Thrown Offstage At Inauguration Event For Bashing Obama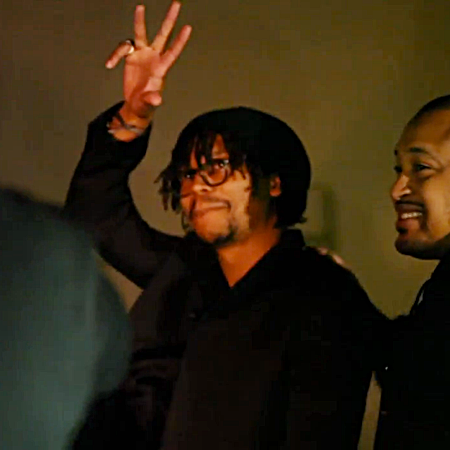 Rapper Lupe Fiasco was thrown offstage Sunday night during a pre-inauguration concert in Washington, D.C. after bashing President Barack Obama in an anti-war rant, and RadarOnline.com has the video.
"Lupe Fiasco just got thrown off stage here at the Hamilton Live after he went on an anti-Obama diatribe mid set," The Cable journalist Josh Rogin tweeted on Sunday night.
"So Lupe played one anti-war song for 30 min and said he didn't vote for Obama and eventually was told to move on to the next song.
Article continues below advertisement
"Lupe refused to move to the next song so a team of security guards came on stage and told him to go."
Tweeter Raven Brooks followed up writing, "Anyone who puts Lupe Fiasco on stage and expects him not to criticize Obama is pretty much clueless.
And user @OnlyNotReally echoes that sentiment tweeting, "Why would you even invite Lupe Fiasco to an inauguration party in the first place we already know he doesn't like Obama."
However, organizers of Sunday's StartUp RockOn event in which Lupe, 30, performed admit he was taken offstage but maintain it was for reasons other than his anti-Obama rant.
"Lupe Fiasco performed at this private event, and as you may have read, he left the stage earlier than we had planned. But Lupe Fiasco was not 'kicked off stage' for an 'anti-Obama rant,'" the organizers said in a statement.
"We are staunch supporters of free speech, and free political speech. This was not about his opinions. Instead, after a bizarrely repetitive, jarring performance that left the crowd vocally dissatisfied, organizers decided to move on to the next act."