'Little Women: Dallas' Star Is Pregnant With Baby Boy Again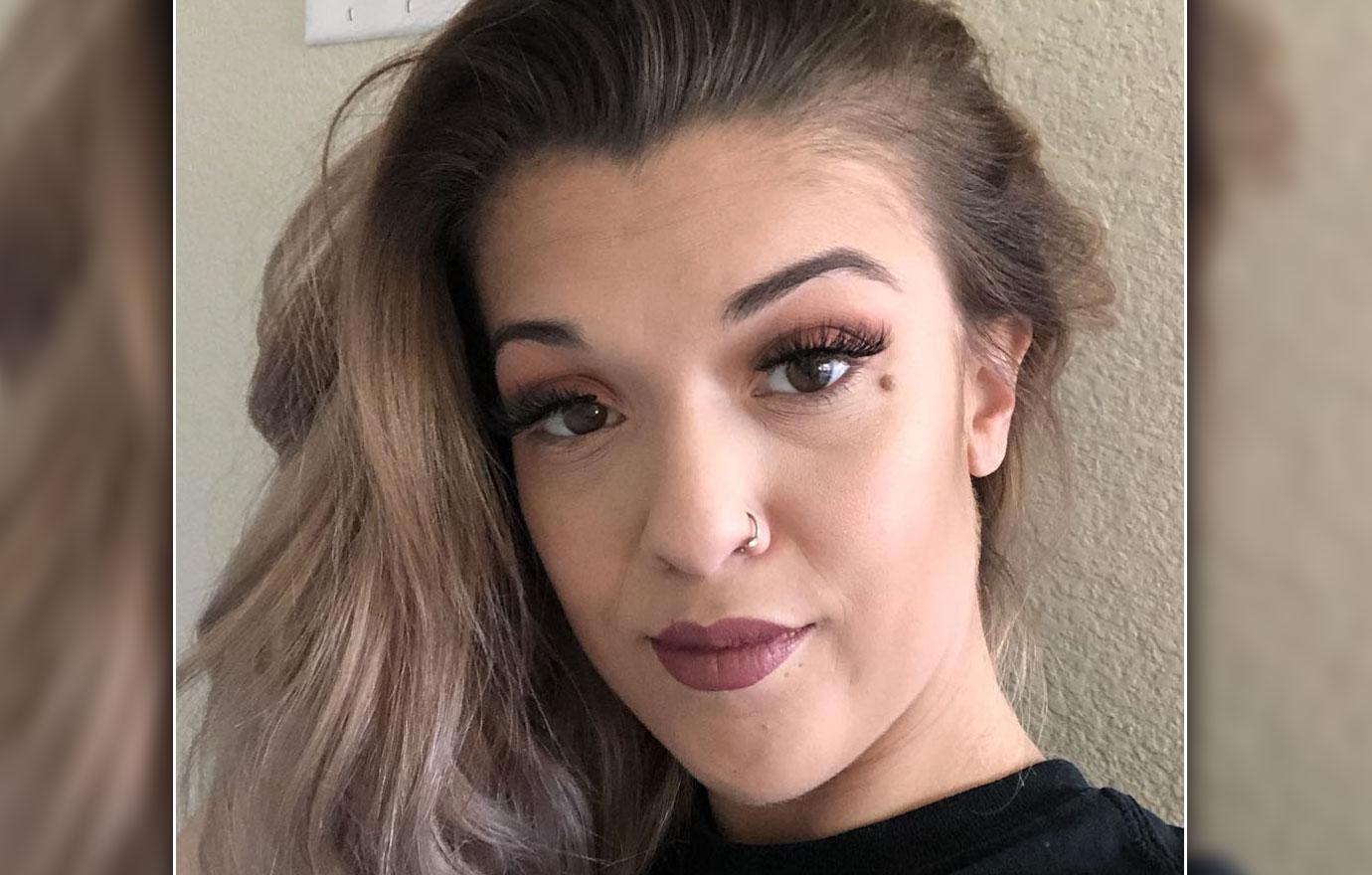 Little Women: Dallas star Emily Fernandez has announced her pregnancy, two years after her brain-damaged son died when he was just three months old.
On Friday, Fernandez told fans that she's once again expecting a baby boy. She wrote in an Instagram caption of herself holding her belly, "This was 3 months ago ? lol just imagine how things are now ??."
A website has reported that the little person reality TV star, 27, is already eight months along! Tragedy struck for Fernandez and her boyfriend, Lontel Johnson, who is also the father of her soon-to-come baby, when their first son, Lontel Jahnar Johnson Jr. (JJ), passed away in August 2016.
Article continues below advertisement
Even before JJ was born, Fernandez, who has dwarfism, said their baby experienced multiple health complications, ncluding seizures and blood around his brain.
"My baby was having seizures in utero and doctors believe there was a problem with the placenta. Little people pregnancies are high risk and being pregnant with a little person is even more dangerous. JJ wasn't receiving enough oxygen and he was born with blood around his brain," she told PEOPLE.
The boy couldn't hear or see, and was continuing to have seizures while his heart rate dropped, so Fernandez and her beau made the heartbreaking decision to take him off the ventilator.
JJ died and Fernandez noted later, "I fought for his life – I demanded that he have multiple tests run. I wanted to be sure that I did everything in my power to save him and keep him… If he would've been average height, this would've still happened. Everything was due to his brain damage."
Article continues below advertisement
She also told RadarOnline.com exclusively in 2016 after her son's death, "I feel good some days, not good others. It's just — the days I choose to suppress my feelings, I act like I'm okay and the days that I choose to talk about it are a little bit harder. But, I do like to talk about it sometimes because it's something I'm not going to ever forget or try to forget. It's just very unstable but I'm getting there."
Fernandez, also known by her rapper name, "Right Cheek," and her baby daddy are reportedly not currently a couple, but they plan to co-parent.
It's been reported that she and Johnson conceived their second son through IVF.
We pay for juicy info! Do you have a story for RadarOnline.com? Email us at tips@radaronline.com, or call us at (866) ON-RADAR (667-2327) any time, day or night.