Landlord Charged With Assault After Spanking Tenant's Bare Buttocks For Late Rent Payment!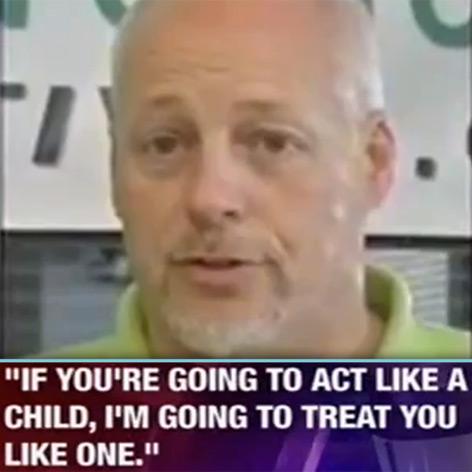 A Waynesville, Ohio landlord has been charged with assault after spanking the bare buttocks of a tenant who was behind in his rent, RadarOnline.com is reporting.
Local supermarket magnet, Ron Kronenberger, 53, told cops he had warned the tenant, who owed $2,800 in back rent, "If you're going to act like a child, I'm going to treat you like one," before he whipped the 29-year-old man on his bare bottom four times with a belt, leaving "little marks" on his behind, Fox8.com is reporting.
Article continues below advertisement
The tenant told Waynesville Police Chief Gary Copeland that he "was scared and just wanted to get the whipping over with" -- saying it occurred Jan. 22 during an encounter in Kronenberger's office at his supermarket, Hometown Marketplace.
"Chief left to attempt to make contact with Ron Kronenberger about the incident, in which Ron admits whipping (the victim) due to late rent payment in the amount of $2,800," Officer Daniel Bledsoe said in his incident report.
Kronenberger is a prominent member of his community, having been named Waynesville's "Citizen of the Year" in 2006, as well as serving as Chamber of Commerce President in the town.