Scott Disick FLIPS Out After Kim Kardashian 'Accidentally' Sends Him Kourtney's 'Absentee Father' Rant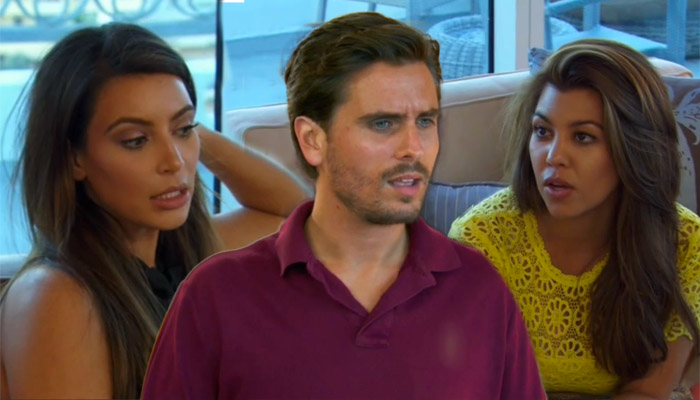 Drama and fighting ensues in a new episode of Kourtney & Kim Take Miami, after Kim (supposedly) unintentionally stirs up trouble between Kourtney and baby daddy, Scott Disick - and RadarOnline.com has a clip of the explosive action!
In a situation that's hard to believe, Kourtney bitches to her sister about Disick being an absentee father who would rather hang out with his "buddies" than with her and their two young children, as Kim, for some unknown reason, jots down the diatribe on her older sibling's phone, which she then - shock horror - "accidentally" emails to Scott.
Article continues below advertisement
Not surprisingly, all hell breaks loose as Disick angrily confronts Kourtney over the grievances, which he insists are totally unfounded and unjust.
"Do I need more drama in my life? This is what you send me?" Scott screams at Kourtney as Kim looks on innocently from the sofa.
"I'm the most hands-on father!" He yells.
After lots of fiery toing and froing between the pair, mixed with a healthy dose of head shaking and finger wagging, we are left none-the-wiser as to how, or if, this quarrel will ever be resolved.