Kris Jenner Pressures Kim Kardashian Over Poor Pregnancy Eating Habits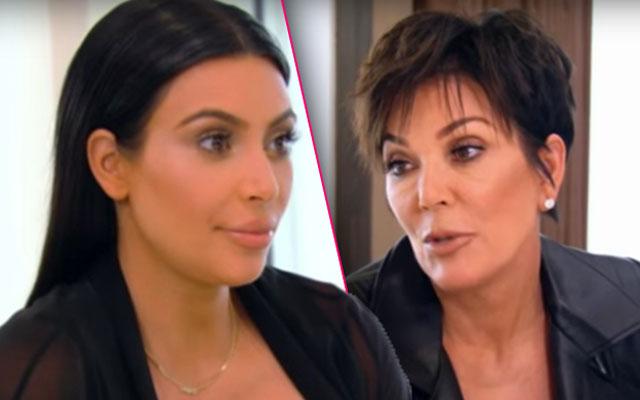 Kris Jenner warned Kim Kardashian about her pregnancy cravings in a special sneak peek of Keeping Up With The Kardashians, reminding her about the pounds she packed on while she was carrying her first child, North.
In the clip, Jenner, 60, warned Kardashian, 35, about her fondness for fatty foods, after the expectant mom came home from a decadent trip in New Orleans.
"Do you remember what happened the last time you got all stressed out and you were eating sugary stuff?" she asked Kim, who responded, "I am way skinnier than last time, I am way healthier than last time."
Article continues below advertisement
The image-conscious "Momager" reminded her daughter, "You're eating beignets three times a day … I was in the kitchen this morning. You had your chef making the beignets because you brought home the beignet mix!"
"You know what you are? You're like a closet eater! You need an ankle bracelet that goes every time you eat something bad."
Watch the video on RadarOnline.com
Kim (who's due next month) continued to protest, claiming that she's kept a "much healthier" diet than she did during her first pregnancy.
The episode also chronicled Kim's medical struggle, taking viewers into the doctor's office, and in one scene, Kim admitted she was in the midst of a diabetes scare.
"Your life is at stake," Kris told her.
Keeping Up With The Kardashians airs on E! Sundays at 9/8c.