Khloe Kardashian Admits She Has To Move On From Drug Addled Hubby, Lamar Odom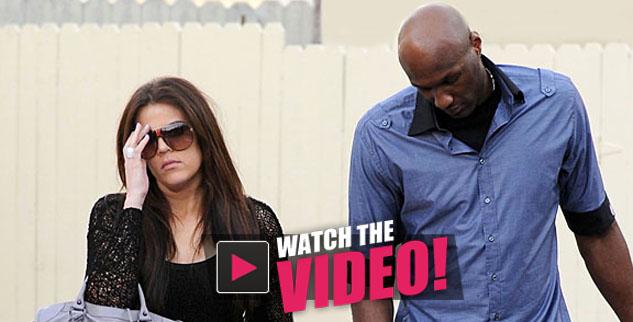 Season 9 of Keeping Up With The Kardashians will be full of drama in what promises to be one of their most explosive years ever for the reality TV family, and RadarOnline.com has a sneak peek.
In a new supertease for the upcoming season, Khloe Kardashian is shown knee-deep in the cheating and drug scandal that rocked her marriage to estranged hubby Lamar Odom earlier this year.
"I've been in hiding because I'm afraid of people," Khloe tells sister Kourtney in the sneak peek, admitting she may need to end her marriage to the former Los Angeles Clippers baller.
Article continues below advertisement
"I have major anxiety. I have to move on with my life, and that means changing a lot."
Odom makes a desperate attempt to save his marriage, telling Kourtney over the phone in the promo, "I would do anything to be accepted back by you guys. You guys are all I've got."
youtube=https://www.youtube.com/watch?v=vPKZxukw5gQ&w=560&h=315
Also breaking up is Kris Jenner and husband Bruce who are shown sitting the children down to break the news that they are separating after 22 years of marriage.
MORE ON:
Keeping Up With the Kardashians
"We're better as friends than we are the other way," Kris tells girls as they get teary-eyed.
"Then why are you still married?" Kylie asks.
Of course the final big moment in the promo is Kanye West proposing to Kim Kardashian.
"Our family has never been stronger, and nothing will tear us apart," Kris says.
Season 9 of Keeping Up With The Kardashians will premiere on E! in 2014.