There He Goes! New Surveillance Camera Footage Capturing Justin Bieber's Miami Drag Race Revealed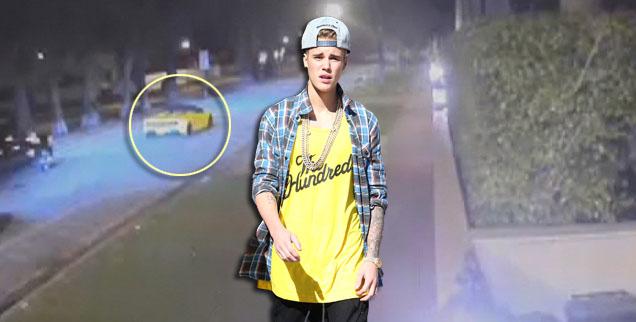 Justin Bieber's last moments as a free man in Miami were captured on surveillance camera. Now, RadarOnline.com has learned, the footage capturing his drag race and eventual arrest has been released to the public.
CBS4 Miami news producer Maggie Newland obtained the footage of Bieber, in a yellow Lamborghini, racing down Pine Tree Drive in Miami followed by his friend and soon-to-be fellow inmate, Khalil Sharieff, in a red Ferrari, as SUVs -- one of which reportedly contained his dad, Jeremy Bieber-- followed.
Article continues below advertisement