George Zimmerman's Lawyers Release Controversial Tape Linked To Trayvon Martin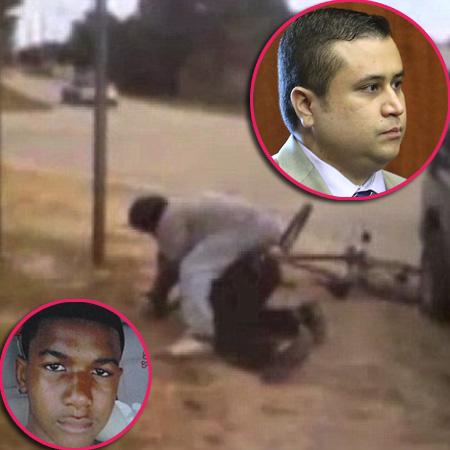 As jury selection begins in Sanford, Fla. Monday, George Zimmerman's attorneys have put out a tape they say will lend credibility to a separate recording of their client, shouting for help on a 911 call during his fateful Feb. 26, 2012 run-in with the late Trayvon Martin.
In the clip -- which Zimmerman's lawyers say came from a tape off Martin's cellphone -- you can see two men scuffling by a bicycle, and a voice that attorneys claim is the late Martin's, thereby confirming his presence on the Zimmerman 911 tape.
Article continues below advertisement
The person who made the recording is not visible on the footage, which prosecutors said shouldn't be admitted as evidence in the controversial case. Asked if the tape would paint the late teen in a negative light, defense spokesman Shawn Vincent told NBC, "The answer is we hope it doesn't."
Watch the video on RadarOnline.com
As we previously reported, Zimmerman is charged with second-degree murder, claiming he shot the unarmed 17-year-old in self-defense. If convicted, he could get a life sentence.