George Zimmerman To Face Jury, Waives His Right To A 'Stand Your Ground Hearing'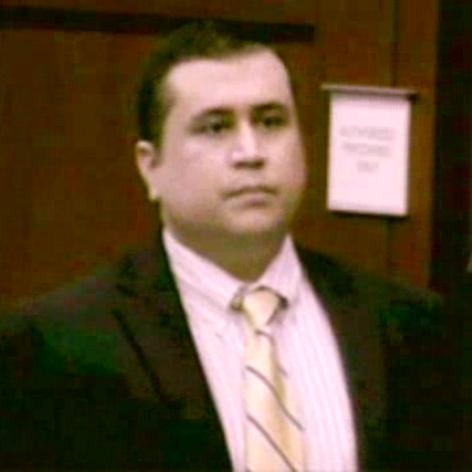 Murder defendant George Zimmerman is one step closer to facing a jury this summer for the shooting death of unarmed teenager Trayvon Martin after waiving his right to a "stand your ground" pre-trial hearing on Tuesday morning, RadarOnline.com is reporting.
The proceeding could absolve him of wrongdoing in the killing of the 17-year-old, who was gunned down just steps away from his father's home in Sanford, Florida, on February 26, 2012 — but Zimmerman's lawyer told the court that the issue could still resurface at trial, reported the Orlando Sentinel.
Article continues below advertisement
Defense attorney Mark O'Mara argued that the former Neighborhood Watch Volunteer shouldn't be asked to waive any rights. The defense "might," he said, still argue for immunity at trial after all the evidence is presented.
When Circuit Judge Debra Nelson asked the murder defendant if he made the decision to waive his right to a pre-trial immunity hearing, he humbly replied, "After consultation with my counsel, yes, your honor."
The pre-trial immunity hearing would have given Nelson the discretion to free Zimmerman precluding the need for a trial, but the validity of a "Stand Your Ground" defense would be determined solely by a judge after a hearing, reports ABC News.
Instead, the defense team has decided to put their case before an entire jury. "We'd much rather have the jury address the issue of criminal liability or lack thereof," explained O'Mara.
As RadarOnline.com has previously reported, 29-year-old Zimmerman pled not guilty to murder, claiming he shot the African-American teen in self defense using "reasonable force" and that the death of Trayvon was "all God's plan."
He is currently in hiding for fear of his life and "can't go out in public without wearing a disguise or body armor," revealed O'Mara.
Threatened or not, Zimmerman's next hearing is set for May 28, and his second-degree murder trial is scheduled for June 10.