Jurors Declare Jodi Arias Eligible For Death Penalty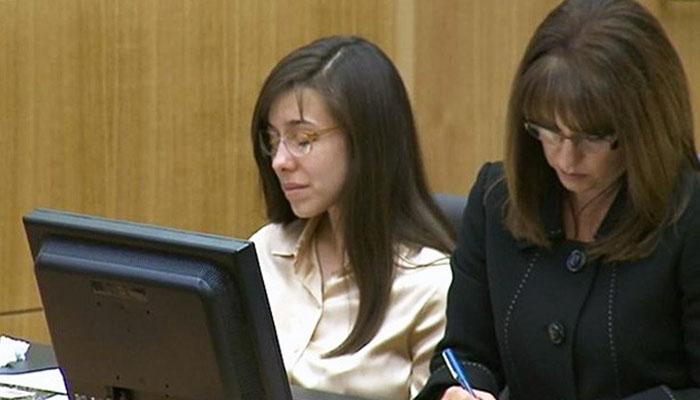 Convicted murderer Jodi Arias was one step closer to death row on Wednesday when the jury ruled that "extreme cruelty" had been proven and that she should be eligible for the lethal injection.
The key to the "live or die" decision came down to whether the jury believed if victim Travis Alexander's June 2008 death was "especially cruel" and that he suffered pain and/or mental anguish when Jodi stabbed him 29 times, slit his throat and shot him in the face.
Article continues below advertisement
Once again, prosecutor Juan Martinez stole the show during the two hours of testimony in Phoenix, Arizona, when he shut the courtroom down for two minutes of silence to represent time it took Travis to die.
"Mr. Alexander suffered pain every time that blade entered his body," Martinez told the jury.
"It was excruciating every time that that blade cut into his neck. We can imagine the absolute terror as he's sitting there, defenseless. As he's seated the knife comes toward him, is hitting him. That is extreme emotional anguish, mental anguish, to watch the blade come up to him. And he can see, hear, breathe, smell and he knows exactly what is going on.