Real-Life Wolf Of Wall Street Tells ET That Leonardo DiCaprio's Oscar Nod Has Him Feeling 'Weird, Bittersweet'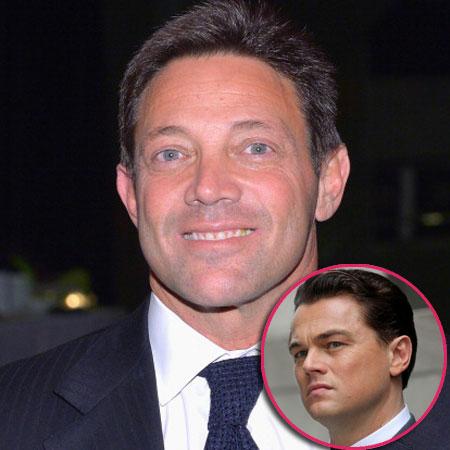 Article continues below advertisement
"Obviously, I'm proud … I wish he played me as if I was Jonas Salk and had done wonderful things, so it's sort of bittersweet a little bit because many of the things that the character did," he told Entertainment Tonight. "And I always say the character because it wasn't all me -- some of it was fictionalized, but a lot of the actions that are real, what I did do, I'm not proud of."
The actor told O'Dell that he's gained some measure of satisfaction with regards to his own personal redemption, long removed from his days of stockbroker shenanigans.
"I can say I'm proud that I was able to turn my life around, and I'm amazed at how somehow this has happened, like this movie, I just can't believe it -- but it's weird, it's a bittersweet situation, he said.
Belfort, who spent seven years in jail in connection with his firm Stratton Oakmont's $200 million finance fraud, vowed to the show that the firm's victims weren't everyday folks swindled out of their life savings, but rather those with money to burn, so-to-say.
Article continues below advertisement
"We were calling wealthy people," he told Entertainment Tonight. "When I was there, we were calling very wealthy people and you weren't losing people's life savings, that wasn't the model.
"If it happened once I would be devastated, but that's not what was happening. It's a fallacy. By the way, that doesn't make it any better. So, a few people lost money, that's bad enough, but we weren't taking people's life savings."
Watch the video on RadarOnline.com
For more with Belfort, check out Wednesday's edition of RadarOnline.com.
radar_embed service=brightcove src="http://c.brightcove.com/services/viewer/federated_f9?isVid=1&isUI=1" width="480" height="270" fv="videoId=3087790574001&playerID=1250536613001&playerKey=AQ~~,AAABIWNF7qE~,EJbsvFObVfJEm7rEo1Xk3nNXqnvaIG9q&domain=embed&dynamicStreaming=true"