This Was No Wolf Whistle: Martin Scorsese Heckled At 'Wolf Of Wall Street' Screening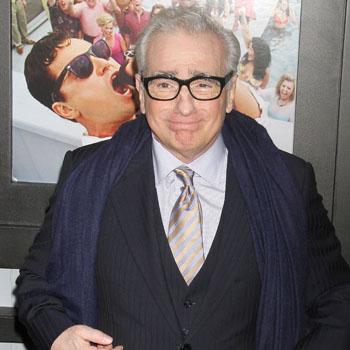 Martin Scorsese's new film The Wolf of Wall Street was reportedly met with disdain at an Academy screening.
Martin Scorsese was reportedly booed at 'The Wolf of Wall Street' screening.
The filmmaker's new black comedy was branded "disgusting" by senior Oscar voters at an Academy of Motion Picture Arts and Sciences screening held at the Samuel Goldwyn Theatre in Los Angeles, with one screenwriter allegedly confronting Scorsese after the event.
Article continues below advertisement
The risqué movie starring Leonardo DiCaprio and Jonah Hill is based on Jordan Belfort's real-life memoir of his rise to riches on Wall Street and contains explicit sex and drug-use scenes.
Veteran actress Hope Holiday scathingly wrote on Facebook: "Last night was torture at the Academy - 'The Wolf of Wall Street' - three hours of torture. Same disgusting crap over and over again - after the film they had a discussion which a lot of us did not stay for.
"The elevator doors opened and Leonardo DiCaprio and Martin Scorsese and a few others got out. Then a screenwriter ran over to them and started screaming, 'Shame on you'. Disgusting."
A Paramount Pictures representative has since dismissed Holiday's version of events, calling them "extreme" and insisting there was no "screaming" and only a "negative comment" was made.
Nevertheless, the 'Wolf of Wall Street' has already received two Golden Globes nods and is expected to be nominated at the Oscars in 2014.
'The Departed' helmer Scorsese recently admitted his new movie wouldn't be to everyone's taste.
He said: "It's brutal. I've seen it with audiences, and I think it plays. I don't know if it will be to everyone's taste - I don't think it will. It's not made for 14 year olds."