Travis Alexander Shows Off Charismatic & Silly Side In Rarely Seen Video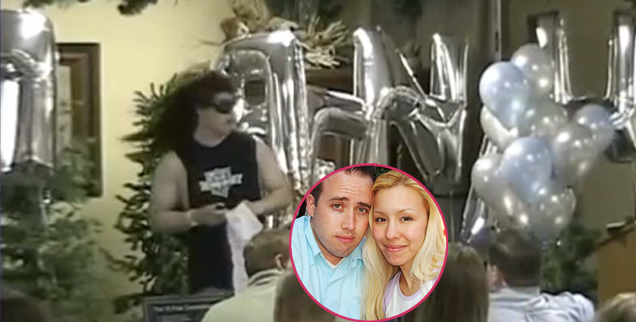 It's a side of Travis Alexander we haven't seen or heard about throughout the lurid details in the trial of his accused murderer and ex-girlfriend, Jodi Arias.
Dr. Drew, on his HLN show Tuesday night, broadcast an old video of Alexander, a motivational speaker by trade, acting as a character at a Las Vegas business convention.
In the clip, the charismatic Alexander is wearing a giant mullet wig with a sleeveless shirt and black sunglasses, portraying something of a heavy metal persona.
Article continues below advertisement
"The fact, most people in this business are broke; and if they aren't well, screw you," Travis spiritedly said, before launching into a bit he dubbed "the 10 poor commitments."
Prior to the clip, Dr. Drew said the reason he was broadcasting the old footage was in an effort to know and understand the late Alexander.
"I want to say to the family, our hearts continue to go out to you, it must be heartbreaking to see this old footage," Dr. Drew said. "I hope this isn't exacerbating wounds."
Watch the video on RadarOnline.com
Stay with RadarOnline.com for up-to-the-minute details on the Jodi Arias trial.