Travis Alexander's Friend: Jodi Arias Has 'Murdered Him Again' At Her Trial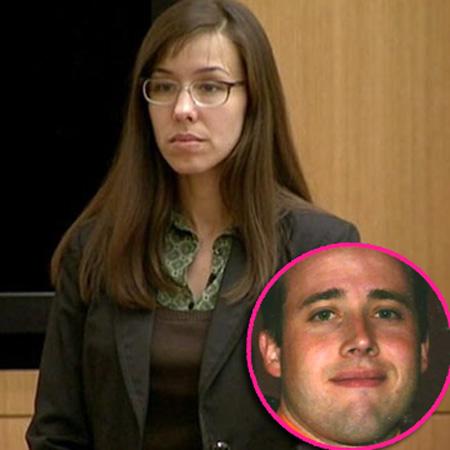 Travis Alexander's family and friends have suffered watching his killer Jodi Arias "murder him again" in the past month with the lies she's told throughout her trial, according to his best friend Chris Hughes.
"Travis is not on trial -- Jodi is on trial and she done everything to put him on trial," Hughes told ABC News, adding that the 32-year-old photographer deserves to get the death penalty for "the most violent kind" of killing in stabbing his pal 27 times and shooting him.
Article continues below advertisement
Hughes said that Alexander's family, front-and-center at the court proceedings, has suffered in having to hear Jodi's false stories of Travis's sexual predilections, as well as seeing the image of his body after Arias's attack.
"They had planned on not looking at it … that was unbearable for them," he said, adding the family has been "stupefied" and "devastated" by Jodi's "lies … and all her unsubstantiated stories.
"It's just the lies ... to hear her kill him over and over and over again."
The family finds Arias's claim that she blacked out about killing Alexander "ridiculous," Hughes said, adding that "anybody with a brain would think it was ridiculous."
Hughes said the family has spent substantial funds to attend the trial, and has set up a Facebook page to defray the costs.